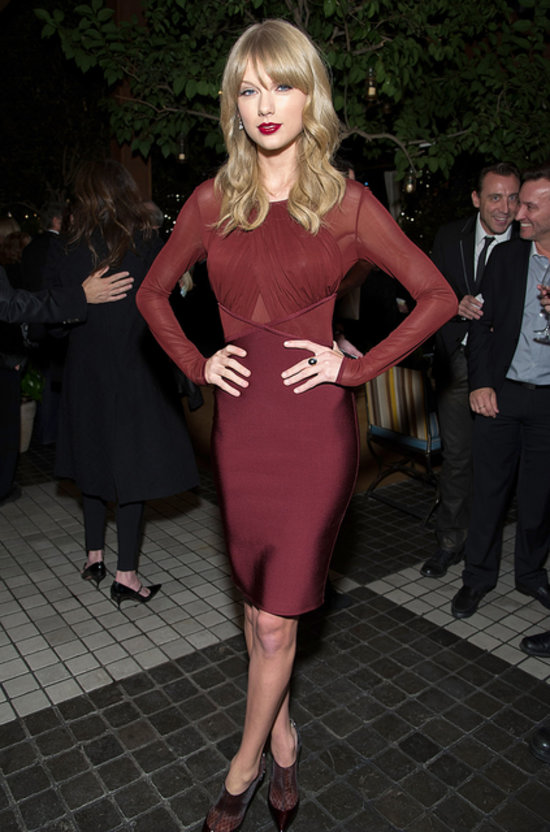 Taylor Swift
has already
dominated the world of music
, and it looks like now she is making all the right connections in Hollywood. The singer attended The Weinstein Company's holiday party at RivaBella in West Hollywood on Friday, where she rubbed elbows with director Lee Daniels and his boyfriend along with Jane Fonda, Dermot Mulroney,
Cuba Gooding Jr
., and, of course, Harvey Weinstein.
Taylor's relationship with The Weinstein Company goes beyond just being a party guest — she will co-star in the production company's highly anticipated film
The Giver
, which is currently filming in South Africa. Taylor went brunette for the project, meaning we won't see her trademark long blonde locks on the big screen. The project also stars
Katie Holmes
and
Alexander Skarsgard
.