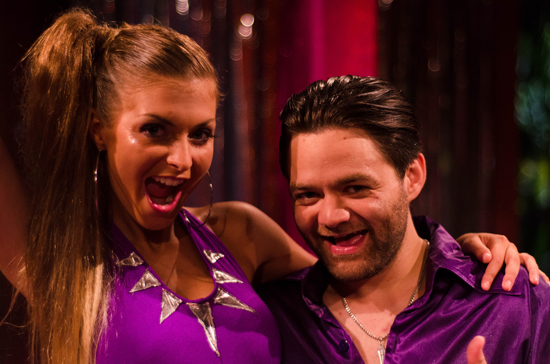 Brett and Emily have taken out the 2013 series of Beauty and the Geek. Brett and Emily, both from Victoria, won the cash prize of $100,000 after defeating runners-up Nathan and Erin in the final elimination quiz. The grand final also saw them swim above a frenzy of sharks, kiss, compete in a jungle obstacle course while blindfolded, and show off their moves in a dance-off.
Since finishing the show, Brett also revealed in an interview with Fairfax Media that he's been dating someone for three months, after the show gave him a huge boost in confidence. He said, "I had known her before but had hardly hung out with her . . . it was a mutual friend. I bumped into her after I got back from the show and thought, 'Why not? If I can do all that crazy stuff on the show, how hard is it to ask someone out?'"
Congratulations to Brett and Emily!