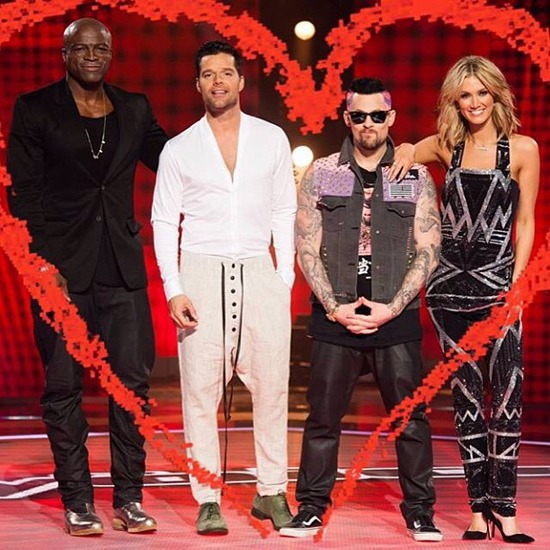 There are big changes coming to The Voice when it returns next year. First: there's a new judging panel. Joel Madden and Ricky Martin are returning from 2013 and will be joined by The Voice UK coaches Kylie Minogue and will.i.am. Original coaches Seal and Delta Goodrem are out, but Delta will remain part of The Voice family as one of the coaches on The Voice Kids; Joel will also be coaching on the spin-off as well.
Delta broke the news about her departure from the main series of The Voice on social media when she posted a screen shot of a note she'd composed explaining why she was taking time off from the show. She wants more time for "writing and creating music" and said a role on The Voice Kids "allows me the time to do both." Seal's reasons for not returning include upcoming projects "and more importantly, precious time with my children."
What do you think of the new coaching line-up consisting of Joel Madden, Ricky Martin, Kylie Minogue and will.i.am?