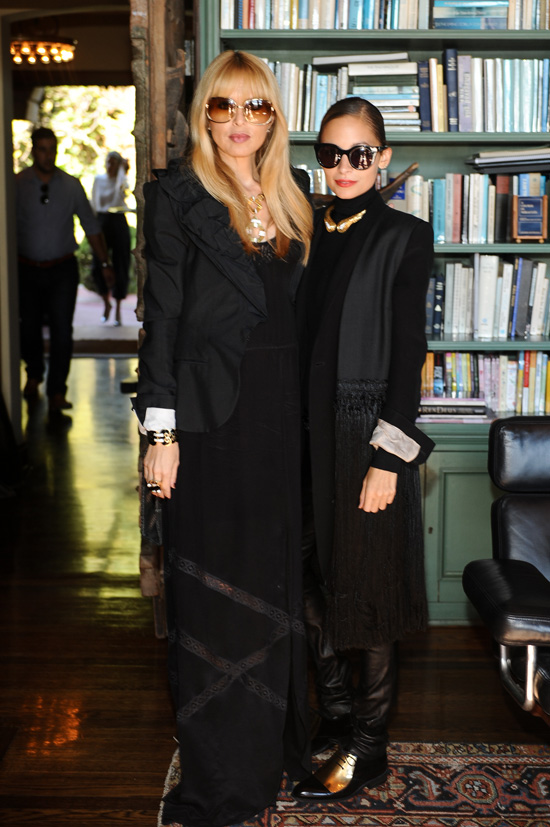 Apparently
Nicole Richie
is still in a dark
Halloween
mood. She wore all black yesterday when she attended a luncheon to celebrate the 65th anniversary of jewellery brand David Webb in LA alongside friends
Rachel Zoe
and Balthazar Getty. It was the second day in a row that Nicole wore an all-black ensemble as she went for a goth look on Thursday when she dressed up as a chic
Morticia Addams for Halloween
. Nicole coordinated her costume with her husband and little ones, who were all dressed up as different characters from the famously spooky family.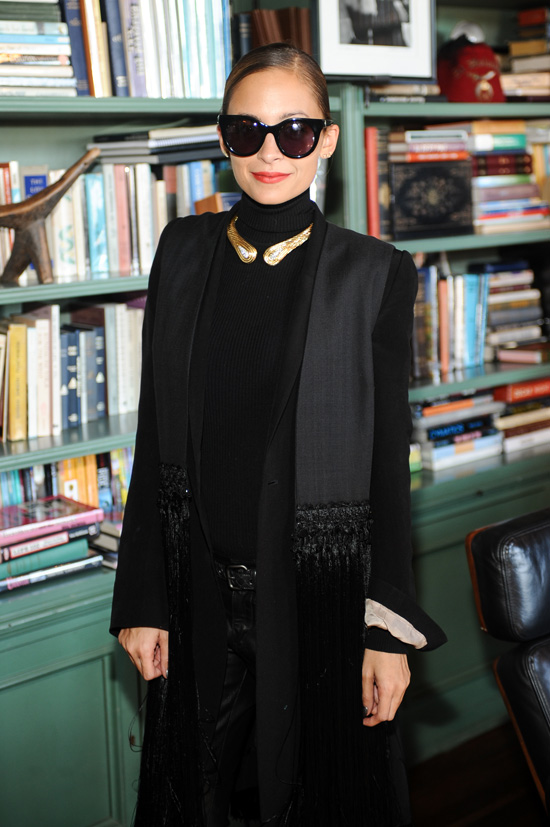 Nicole isn't the only star who got into the Halloween spirit over the past week.
Rachel Zoe
donned a Cher outfit last weekend while celebrities like
Liv Tyler
and
Kate Moss
followed Nicole's lead and went for a dark look.