2013 Winter Hair Trends From New York Fashion Week
Exclusive: Eugene Souleiman on One of the Strongest Hair Trends to Come Out of NYFW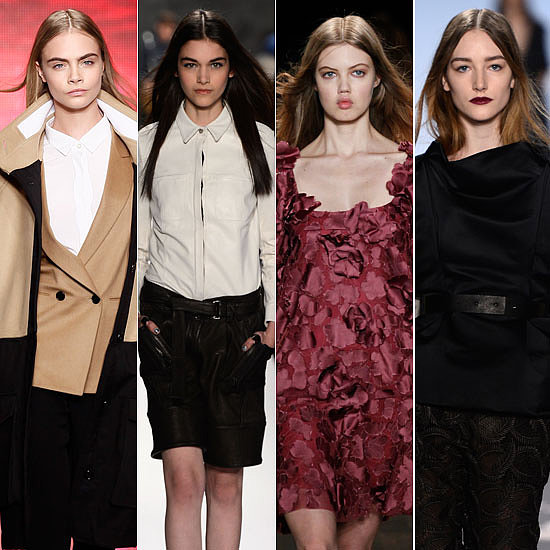 1
Exclusive: Eugene Souleiman on One of the Strongest Hair Trends to Come Out of NYFW
Fashion week brings a lot to the beauty table in terms of hair, makeup colour palettes and textures. Dissecting the mammoth amount of looks can be tricky, but there's always a few trends to stand tall and actually impact the way we'll wear our hair or makeup in the upcoming season. One of the hair industry's greatest minds is Wella Professionals' global creative director Eugene Souleiman, a man who speaks fluent runway hair and is known for starting said trends.
For DKNY's Fall 2013 show, Eugene tapped into the brand's timeless aesthetic for inspiration. "For this collection, Donna revisited some of her classic looks, resulting in a modern capsule collection that revolved around her iconic pieces. This got me thinking about the classic DKNY woman, and I wanted to create a hair look that embodied her spirit," says Eugene.
The result? Oh, only one of Fall's (Autumn/Winter) strongest hair trends. His "Encapsulated Hair" look is very grown-up with its sleek centre part, and more importantly, its stupidly wearable. You only need to look to (from left) DKNY, Rebecca Minkoff, Jill Stuart, and Vera Wang — as well as Derek Lam and Nicole Miller — to see the trend taking shape. Click through find out how Eugene created the look.
Wella Professionals stockists: 1300 889 886
Latest Beauty