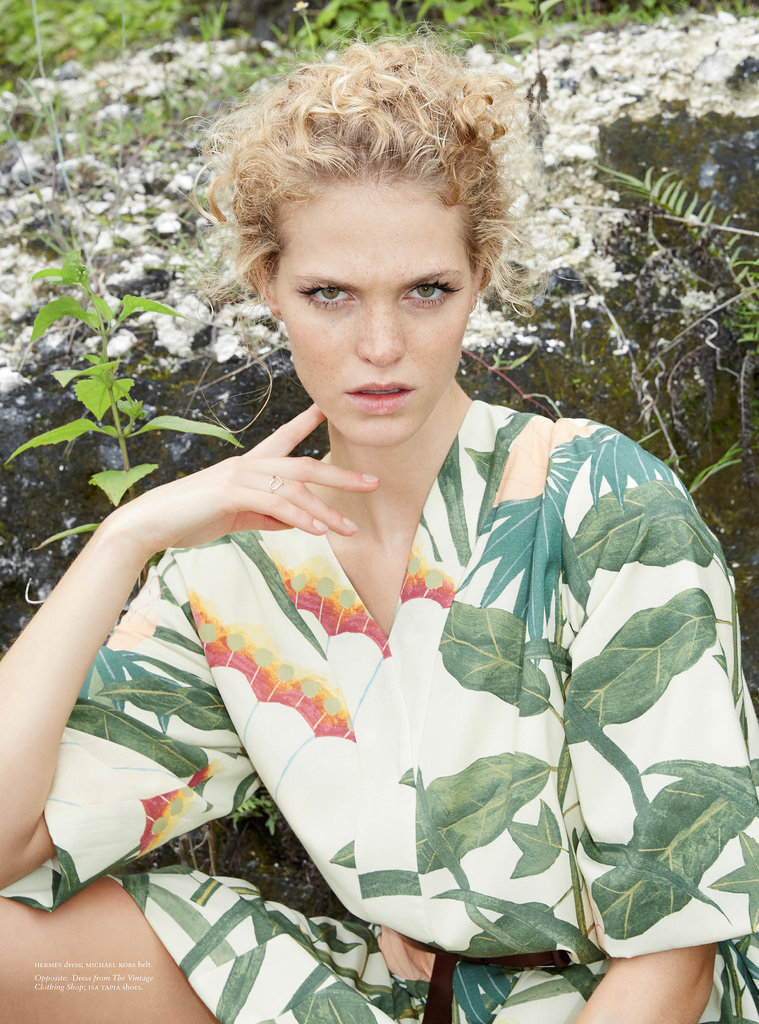 1
Erin Heatherton Poses in Bali For Russh Magazine
If you pick up a copy of Russh on Monday, you'll find American angel Erin Heatherton looking cool, calm and collected in Jimbaran Bay, Bali. The supermodel posed for the fashion bi-monthly over the Christmas break, and we're more than digging the natural beauty look. Who knew she had those curls?!
"Erin's hair can be little tricky in humidity, so I used Wella Ocean Spritz which helped control the curl, and left it to dry naturally to give Erin's hair a wonderful beachy texture. I finished off with a little ghd Smooth & Finish Serum to define the curl even more," says hair and makeup artist for the shoot, Nadine Monley.
Add to those natural curls some adorable freckles, and we're completely smitten. It's always cool to see a model transform into a character but for this shoot, we're seeing Erin in all her natural glory. It's quite nice.
"Erin's skin has incredibly beautiful natural freckles," Nadine tells POPSUGAR Australia. "It was important to keep these and not cover her skin with foundation. I wanted the skin looking naturally glowing, healthy and fresh.
"I started off with La Roche-Posay Anthelios XL SPF 50+ Sensitive Areas Stick to protect Erin's skin from the harmful rays, and then added a slight touch of Pro Lumiere Foundation from Chanel to even out the complexion. My key product to give the skin that natural, glowing sheen was Goe Oil, which I used though out the day."
Nadine wanted to keep the lashes looking natural, but still needed to give the eyes some strength, so she used some false lashes. "I used Shu Uemura individual lashes placing them one by one in between her natural lashes. I coated them with Chanel Inimitable Mascara for length." Click through to see the pictures of Erin, issue 56 of Russh is on Monday.
Latest Beauty