Gwyneth Paltrow is 40 Today See Pictures of Her Beauty Looks Over the Years
Happy 41st Birthday, Gwyneth Paltrow!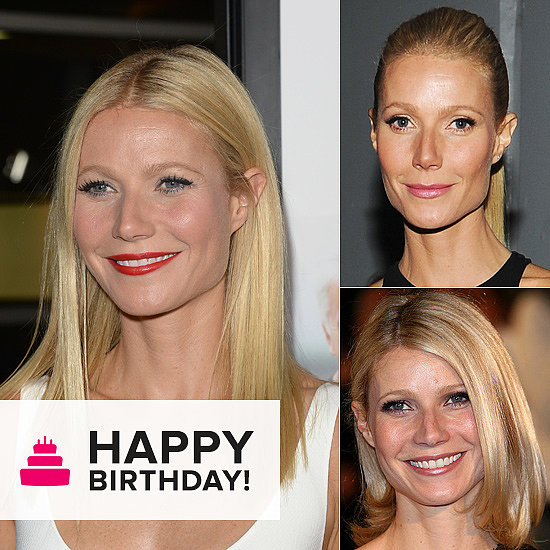 1
Happy 41st Birthday, Gwyneth Paltrow!
Gwyneth Paltrow is celebrating her 41st birthday today, so to celebrate we thought we'd check out her beauty files. It was 'round about April 2008 that the A-lister chopped off her hair, got her sexy back and set the worldwide trend for lobs. Before then she'd played it kind of safe with her long locks. Perhaps she was still trying to recover from the matching his 'n' hers Brad Pitt crop — remember that?! But now there's no stopping the actress, blogger and Estée Lauder spokeswoman. She consistently wows on the red carpet, time and time again. But, today marks another special occasion for the blonde beauty, it's Goop's 5th anniversary! So, Happy birthday, Gwyneth! We hope you have a fabulous day.
Latest