Pictures of Kate Moss's December 2012 Vanity Fair Cover
Kate Moss Goes Blonde & Talks "Getting Mossed"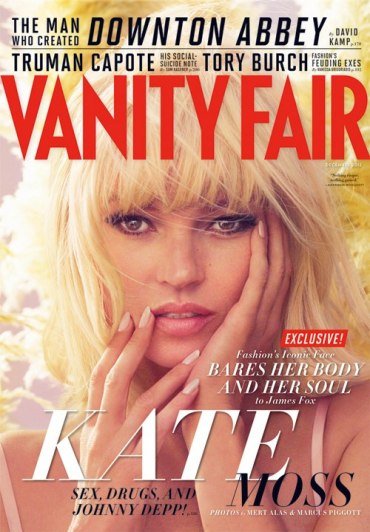 1
Kate Moss Goes Blonde & Talks "Getting Mossed"
She's one of the most photographed women in the world, but Kate Moss has the paparazzi figured out. ". . . I just wear black jeans now. Or grey. If you do a different look every day, they're going to be waiting for the next look, and then it's a paparazzi shot. Whereas if you just wear the same thing, then they get bored and leave you alone," she tells Vanity Fair in the December issue. The cover, shot by Mert Alas and Marcus Piggot, reveals Kate in a white blonde wig with heavy, seductive winged eyeliner — a distant look from the effortless beauty we've come to know. The world's most famous model also talks years of tears over Johnny Depp and affectionately refers to her hard partying ways as "getting Mossed". "People that don't know me get Mossed. It means, I was gonna go home, but then I just got led astray. In the best possible way, of course. I mean, it's always fun, and a good time."
Latest Beauty