Valentine's Day Makeup Tips
Flawless Valentine's Day Makeup Looks in 5, 20 or 45 Minutes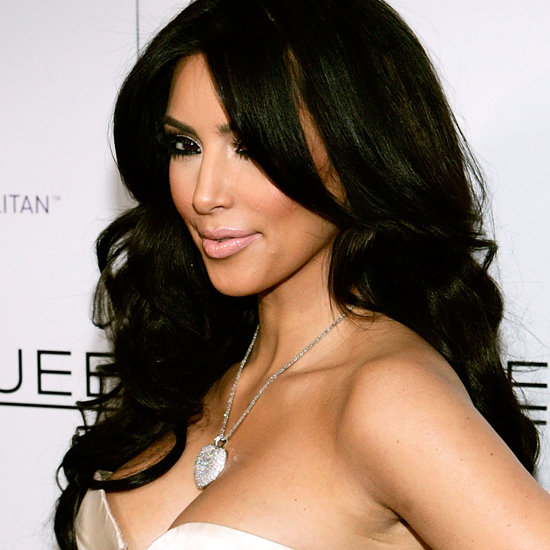 For Valentine's Day last year, Kim Kardashian went with an all-out glamour beauty look. Feb. 14 is actually the perfect time to experiment with bolder, brighter makeup looks than you'd normally wear, but the problem isn't always a matter of what kinds of palettes and colour combinations to try: it's a matter of how much time there is to actually get it all on. According to celebrity makeup artist Emily Kate Warren (who has worked with stars such as Jennifer Jason Leigh and Abigail Breslin), a quick, flattering makeup look shouldn't take longer than five minutes. So whether you have hot date-night plans or you're heading out on the town with your girlfriends this Valentine's Day, start those stopwatches. Here are Warren's suggestions for getting an easy-peasy five-minute look, along with tips on creating 20- and 45-minute palettes.
To get a speedy, five-minute look . . . Warren recommends applying a black mascara, a red lip stain (or a matte lipstick tapped on with the fingertips) and a bright, pink-toned blush.
And if you have 20 minutes . . . Warren suggests applying full foundation, all of the products listed above in the five-minute palette and highlighter on the cheekbones. You can also try adding a haze of bronze around the lash lines for a warm and glowy finishing touch.
And if you have 45 minutes . . . Apply all of the above, plus half-lash strips, along with a black liner on top to conceal the lash bands. And for that extra pop of colour? "A full-on red lip could work, as well."