Cowboys and Aliens Trailer Starring Harrison Ford, Daniel Craig and Olivia Wilde
New Cowboys & Aliens Trailer With Harrison, Daniel and Olivia
Like us on Facebook
Who needs superheroes when you can watch Harison Ford and Daniel Craig battle extraterrestrials in the old West? The newest trailer for Cowboys & Aliens looks even better than the first, promising more than just explosions and space invaders. In fact, this second preview almost resembles a horror film.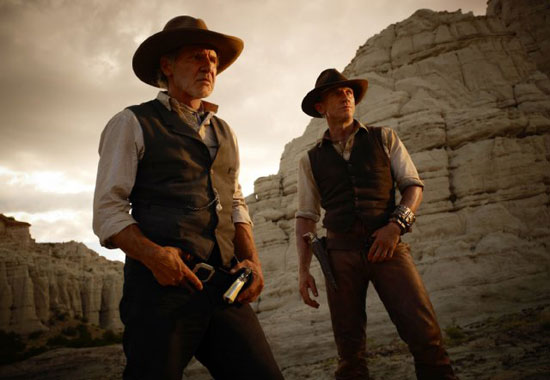 We learn that this isn't the first time the aliens have invaded our turf (in fact, it seems that they may have even taken Daniel Craig's character hostage in the past). As another added bonus, things get steamy between Craig and Olivia Wilde this time around. The added layers in the second trailer make me even more interested in this movie, so check it out for yourself when you read more.
Keep reading to see the trailer . . .