The Great Gatsby Movie Pictures
See Pictures From The Great Gatsby!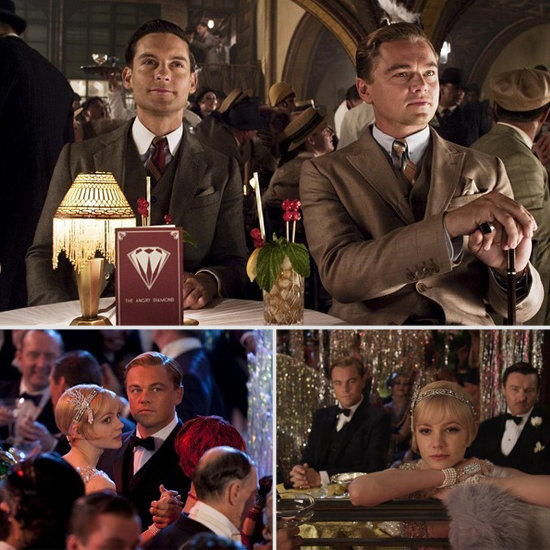 1
See Pictures From The Great Gatsby!
The Great Gatsby comes out on Jan. 10, 2013, and we couldn't be more excited for Baz Luhrmann's adaptation of the novel, starring Leonardo DiCaprio as the title character. Now that we've seen the first Great Gatsby trailer, you can check out the first few images from the film, which include a glittering ensemble photo of the cast including DiCaprio, Tobey Maguire and Carey Mulligan in '20s party dress, an intimate moment between Gatsby and Mulligan as Daisy, as well as a shot of Gatsby hanging out with Maguire's Nick Carraway. Check them out now!
Photo courtesy of Warner Bros.
Latest Celebrity