Hamish Blake Funny Pictures
Happy Birthday, Hamish Blake — See His Happiest and Goofiest Pictures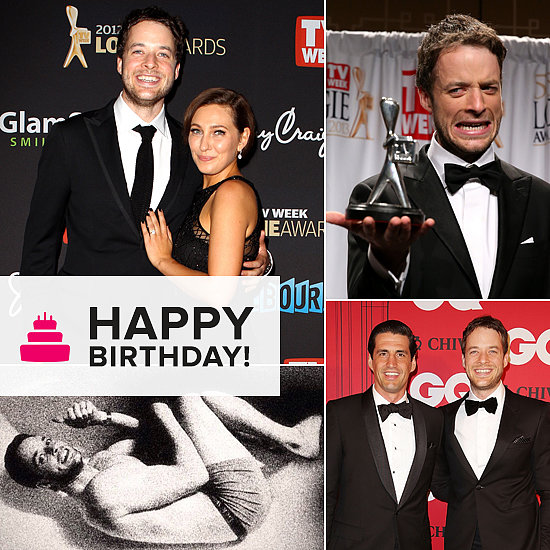 1
Happy Birthday, Hamish Blake — See His Happiest and Goofiest Pictures
Hamish Blake turns 32 today! The golden boy of Australian comedy and his partner-in-crime, Andy Lee, have come a long way since meeting at the University of Melbourne when Hamish was enrolled in a Science/Commerce double degree! After getting their big break in radio, Hamish and Andy are now household names with multiple shows under their belts. They're currently at home on Channel Nine, which screened their Gap Year and Caravan of Courage series, and Hamish won the most popular presenter Logie for his TV work this year, another statuette to sit beside his Gold Logie from 2012.
On top of all his career highs, Hamish also has lots to celebrate in his personal life. Today also marks his one-year wedding anniversary with Zoë Foster-Blake — they secretly got married on his birthday last year — and they're expecting their first child together.
To celebrate Hamish's birthday, we're looking back at some of his funniest pictures — he sure knows how to work the camera!
Latest Celebrity