Mila Kunis Pictures at Gemfields Jewellery Event
Mila Kunis Takes On a Sparkly New Role With Gemfields Jewellery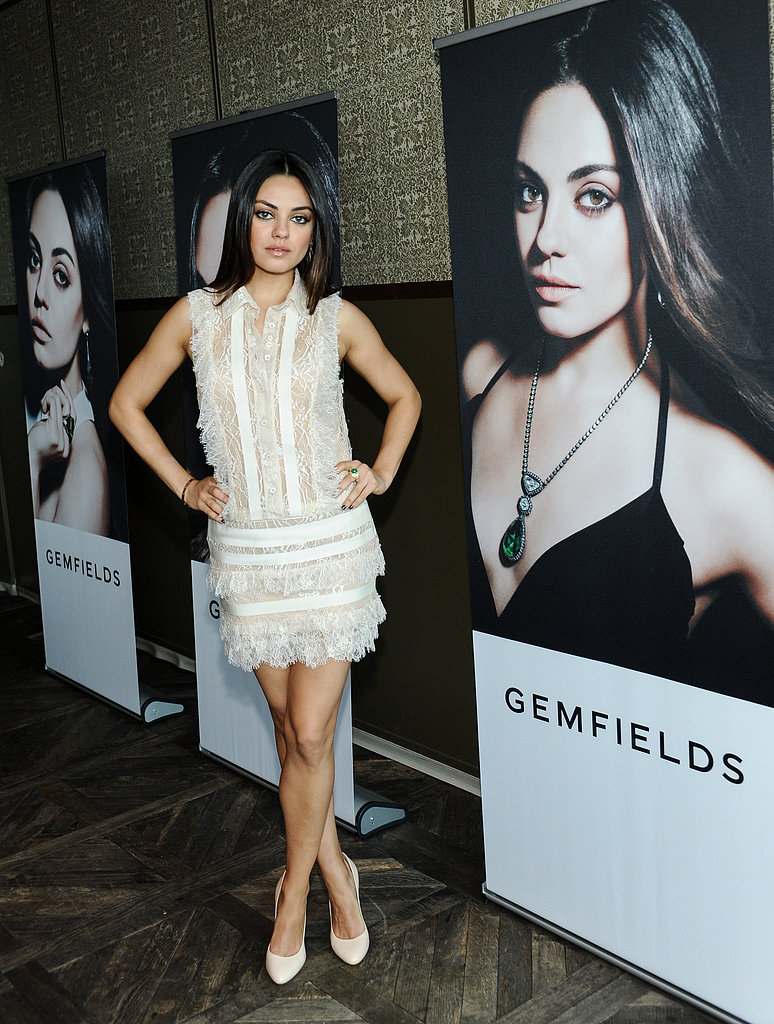 What's Your Reaction?
0
0
0
0
0
0
1
Mila Kunis Takes On a Sparkly New Role With Gemfields Jewellery
Mila Kunis wore a short lace dress to celebrate her appointment as global ambassador for Gemfields jewellery collection at Soho House in LA yesterday. Her duties as face of the UK brand, which sells ethically and environmentally responsible gemstones, come during a busy time. Mila's latest film, Oz: The Great and Powerful, is set to hit big screens on March 7, and she debuted Oz in LA last week with the help of her co-stars James Franco, Michelle Williams and Rachel Weisz. Although Oz has kept her busy, she was able to fit in a recent trip to Africa for her new duties with Gemfields, and she shared her excitement to be a part of the brand, saying, "While in Africa, I learned that the entire journey that each Gemfields stone takes is carefully considered, and that the environment and the local communities where its mines are located are held in the highest regard." She went on to say, "I truly believe in Gemfields' mission of ethical mining, and I absolutely have fallen in love with the rarity, beauty and history of emeralds." As the face of the jewellery collection, Mila will be involved with Gemfields' new global advertising program, which will feature ad books in several major publications.
While Mila takes on a new appointment, her co-stars are currently doing their part to promote Oz the Great and Powerful around the world. Michelle made two Big Apple appearances on Good Morning America and Late Show With David Letterman yesterday, while James and Rachel travelled to Tokyo to premiere the Disney flick there. Mila will be getting back to work for the film soon as well. She is in LA prepping for her own upcoming promotional appearance on the West Coast that includes a stop on Conan tomorrow.
Latest