Pictures of Prince Harry in the Carriage Procession After Royal Wedding 2011-04-29 05:00:32
Prince Harry Gets Playful During Royal Carriage Procession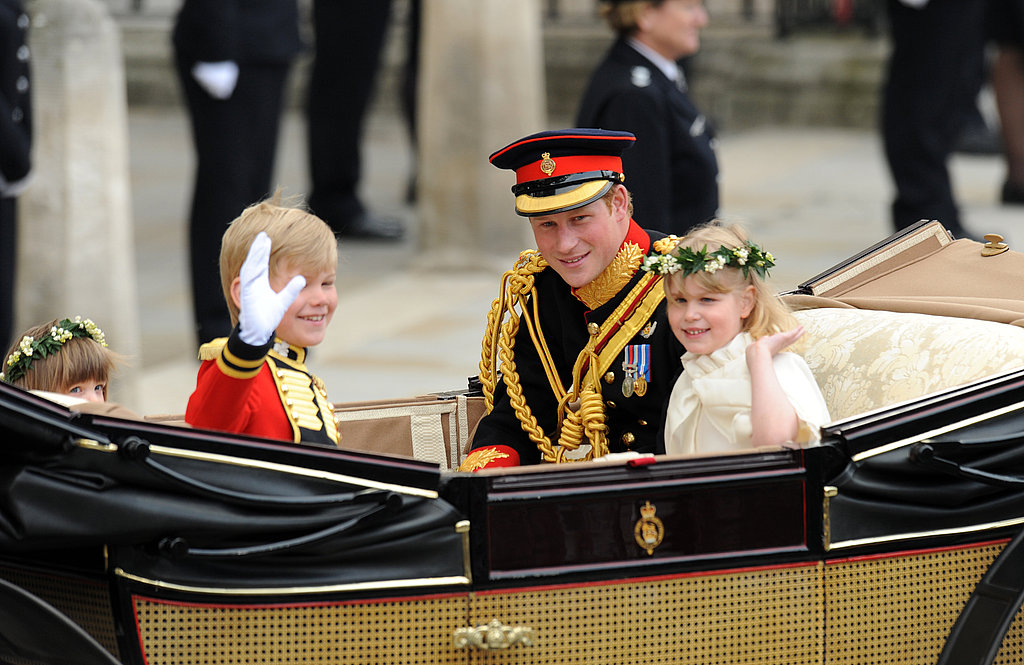 1
Prince Harry Gets Playful During Royal Carriage Procession
Prince Harry left Westminster Abbey in an open top carriage, following William and Kate's carriage procession this morning.
Harry looked after page boy Tom Pettifer and bridesmaids Lady Louise Windsor and Eliza Lopes as they made their way to Buckingham Palace after the royal wedding ceremony.
Harry played the part of supportive best man perfectly on his brother's big day, even taking a peek at the bride as she walked down the aisle before William did and whispering to the groom how beautiful Kate looks.
The bride and groom and their families will soon take to the balcony for the fly past and first kiss, so stay tuned for more pictures!
Latest Celebrity