Tim Robards and Anna Heinrich Interview After The Bachelor
It's Time to Catch Up With Tim and Anna From The Bachelor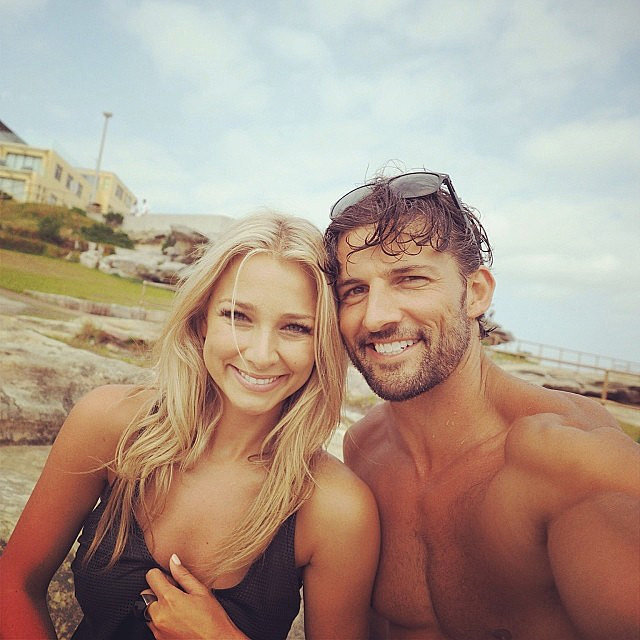 1
It's Time to Catch Up With Tim and Anna From The Bachelor
Are Tim Robards and Anna Heinrich, the couple who found love with each other on Australia's first series of The Bachelor, feeling the pressure for their first Valentine's Day together? "I try to make every day Valentine's Day," Tim told POPSUGAR Australia recently as his girlfriend tried to contain her giggles. Tim and Anna's relationship blossomed onscreen late last year, and since the show wrapped in November the couple have adjusted to life away from the cameras, even though they're still favourites with the paparazzi when they're together. Keep reading to find out where Tim and Anna have travelled to, and why they're happy to share their love journey with their fans.
POPSUGAR Australia: How have you guys been? It's been a massive few months for you.
Tim: Really good, really good.
Anna: Since we last spoke to you, it's been a massive whirlwind.
Tim: When we first finished, it was all pretty hectic, we had so many things on, but we've been able to find a nice rhythm and enjoy each other's company. We pretty much spend every night together. We're still going on a couple of exciting adventures on the weekend—we've been to Melbourne, we went to the Hunter Valley. We went back to Thailand. We've got heaps of stuff coming up.
PS: Back to Thailand?
Anna: Yeah, we actually stayed at the hotel where the finale was filmed, so it was good to be back.
PS: Without all the cameras and pressure.
Tim: It was weird. Just to be able to talk and go, "Hang on, no one's listening to me." If Anna was ever like stroking my chest, they'd be like, "Anna!" You're in a romantic moment and they'd be like, "Stop whacking his microphone."
Anna: [Laughs] Because I always stroke his chest. No, I do.
Latest Celebrity