Video: Bikini-Clad Selena Gomez and Shirtless Justin Bieber Kissing on the Beach in Hawaii
Video: Justin and Selena Wrap Up Their Week of PDA in Hawaii!
Like us on Facebook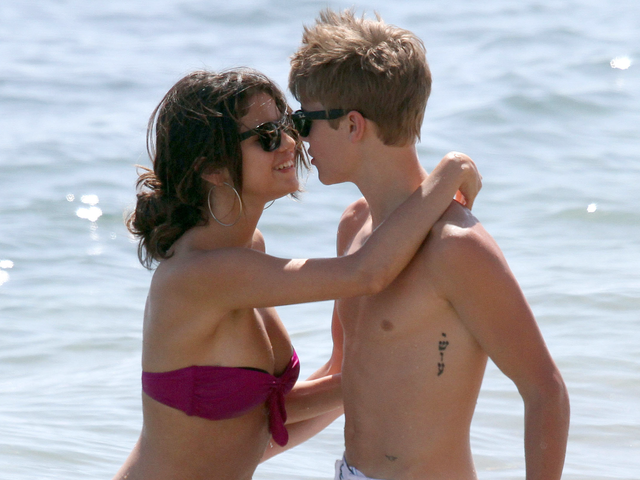 Justin Bieber and Selena Gomez can't keep their hands off each other! After kissing at the Billboard Music Awards on Sunday, the hot young couple were spotted holding hands and then later making out in their swimsuits in Hawaii. Clearly, these two are smitten. Take a look at their many PDA moments this week!