Video of Robert Pattinson in a Message For The Taft School 2010-10-28 16:30:00
Video: Robert Pattinson's Surprise School Cameo!
Like us on Facebook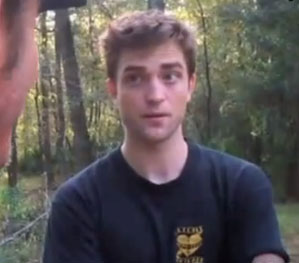 Robert Pattinson gives some Connecticut students a sweet surprise by filming a message for them while on break from Breaking Dawn in Louisiana. Check it out on PopSugar Rush!