DIY Video: How to Dip-Dye Your Denim Cut-Off Shorts - Watch and Learn!
DIY: Make a Pair of Ombre Dip-Dye Shorts
Like us on Facebook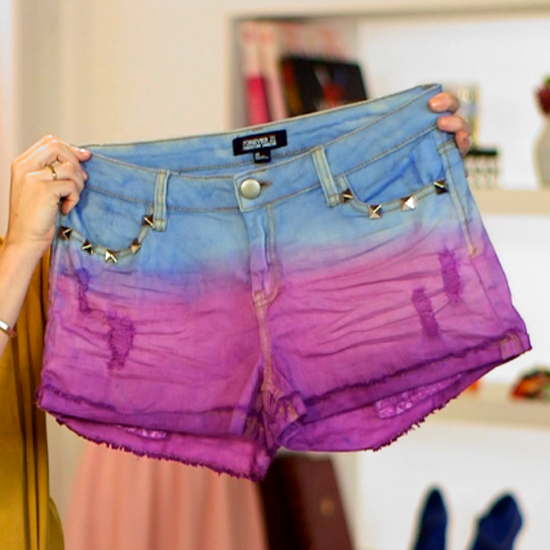 In today's DIY, we're teaching you how to transform a pair of basic white cut-offs into a colourful, dip-dyed version! We've been in love with these psychedelic shades since Proenza Schouler's Spring 2010 runway, and instead of doing a traditional tie-dye, we're taking it up a notch with an amazing (and easy) ombre dip-dye technique. In just a few simple steps, you too can have a pair of bright, Summer-ready shorts — watch on to see how!