Miley Cyrus Finds Her Signature Style: Black & White & Pants
It's Official: Miley Cyrus Has a Signature Style
Like us on Facebook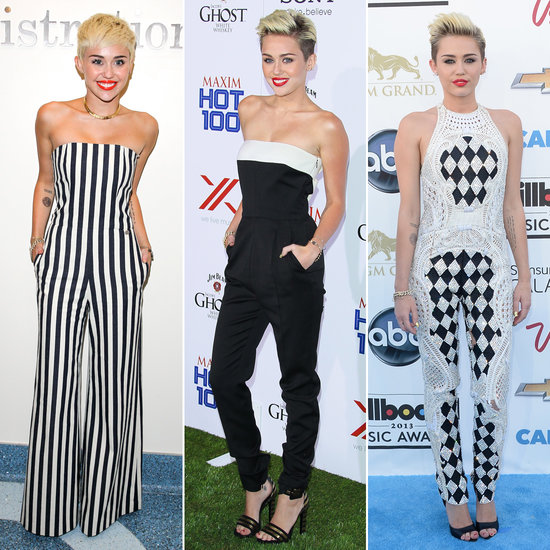 So far, 2013 has been a big fashion year for a certain Miley Cyrus. She's been photographed in Chanel, Valentino, and Balmain (pictured from left to right at a Ryan Seacrest event, the Maxim Hot 100 Party, and just yesterday at the Billboard Music Awards) and is well on her way to achieving that one thing every style icon has mastered: a signature look. She's recently skipped over the majority of the colour spectrum, instead gravitating toward black and white accented with a third hue by way of her red lips. It gets more specific, too: beyond loving the two-toned combo, Miley's showing a serious propensity for pantsuits rather than the ubiquitous red carpet dress. 
The singer's image has progressively gotten sexier as she's moved past her Hannah Montana stage, and fashion-wise, her cropped 'do seemed to 

usher

 in a whole new era of envelope-pushing fashion. Whatever the case, we love that she's turned into a dresser to watch.