Runway Photos And Review Of Johanna Johnson's Inaugural Mercedes-Benz Presents collection
2012 MBFWA: Johanna Johnson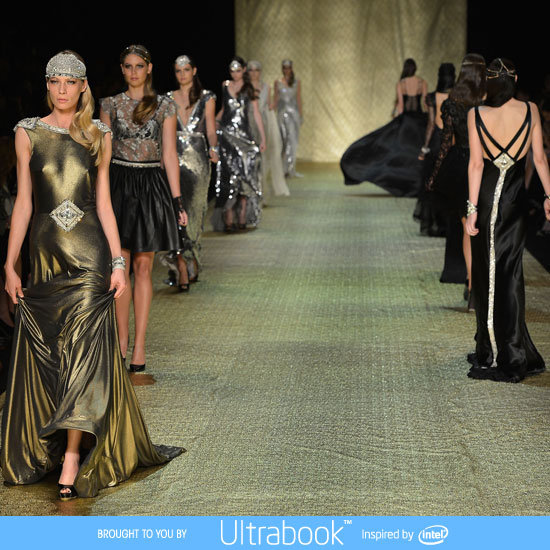 1
2012 MBFWA: Johanna Johnson
The first Australian designer to be honoured with a Mercedes-Benz Presents showcase, there was an exciting buzz surrounding Johanna Johnson's move into lifestyle and red carpet garments. The show was an extension of her 'Luxor' collection — so included some bridal — and was inspired by Egypt. The colour palette included coal, dark blacks, onyx and gold. A romantic homage to the craftsmanship of yesteryear, we loved the addition of delicate headpieces.
Colours: Onyz, blacks, gold and coal.
Trends: '30s silhouettes, fish tails, lace, leather.
Key Looks: V-neck fish tail gowns, mini-dresses with structured shoulders.
Accessories: Beaded headpieces.
Latest Fashion