Sarah Jessica Parker Shoe Collection
The Moment Sex and the City Fans Have Been Waiting For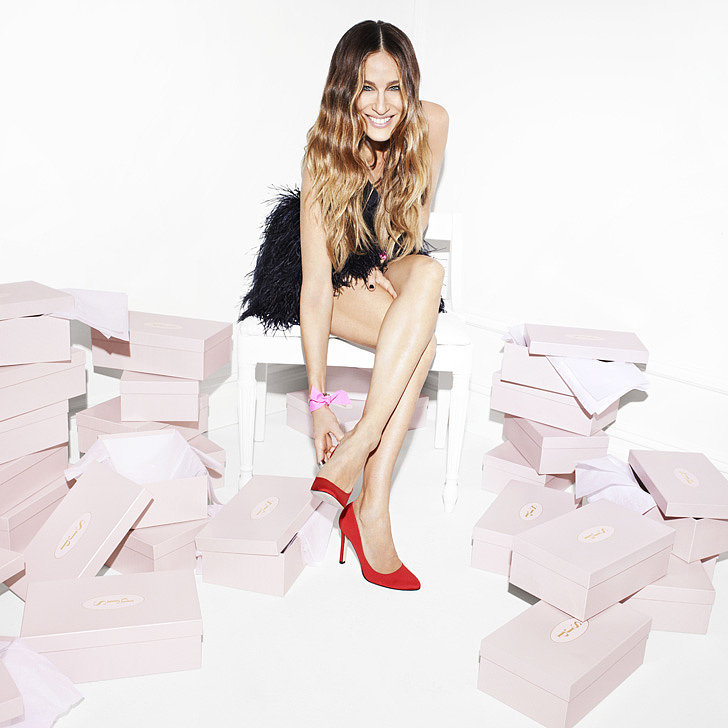 1
The Moment Sex and the City Fans Have Been Waiting For
If the names of some of the shoes in Sarah Jessica Parker's new line sound familiar, it's with good reason. The styles in the 25-piece SJP Collection are all named for fashion influences of the actress's life — from "Maud," which immortalizes legendary designer Maud Frizon, to (of course!) the "Carrie" heel.
That's not the only sentimental reference in the actress's label, which launches in just five days on Feb. 28 and will be available exclusively at 26 Nordstrom stores and Nordstrom.com.
"I've taken inspiration from things in my life, such as the grosgrain ribbons I tied in my hair as a girl, and the flower accents from the Sex and the City wardrobe, and references to classic styles from the late '70s and early '80s." Those ribbons appear as signature accents on all shoe styles, which is just one of many surprising details on the well-priced line that ranges from just over $200 to $500. Though few stars know their shoes like Sarah Jessica, she has good company for her endeavor in George Malkemus, president of Manolo Blahnik USA.
While you check out the footwear options that are sure to find a home in your closet and listen to Sarah Jessica take pride in the quality of the line, here's something else to fantasize about: SJP Collection handbags and a trench called the "Manhattan" coat will be coming your way shortly. Ladies, we're in love!
Latest Fashion