See Birthday Girl Taylor Swift's Best Photoshoot Looks
Happy Birthday Taylor Swift! See Her Most Unexpected Editorials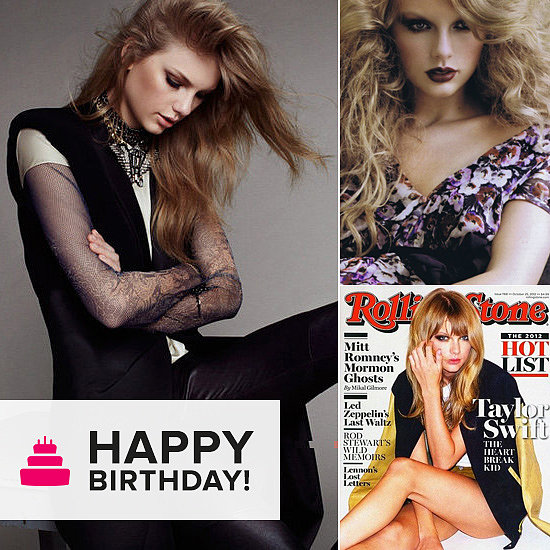 1
Happy Birthday Taylor Swift! See Her Most Unexpected Editorials
There are a handful of things we've come to expect from country-pop singer Taylor Swift: catchy love song anthems (that usually have everything to do with her high-profile heartbreaks), her bold red lip, her playful fit-and-flare dresses, and her classic meets retro off-duty style.
So, when the blonde beauty deviates from the norm — and we're talking serious deviation here — it's certainly worth a double take. Sure, she's got countless Grammys, AMAs, and CMAs under her belt, but thanks to an impressive line-up of fashion editorials, including ones found in the pages of Vogue, Elle, Harper's Bazaar, and Marie Claire, we're privy to a lesser-known side of Taylor that's sometimes edgier, sometimes a little more undone, and sometimes full-on sexy siren.
That's the beauty of playing dress-up, and since it is Taylor's 24th birthday today, we're taking a closer look at her most unexpected (dare we say surprising?) editorials yet. Click through to see our favourites now!
Latest Fashion