Whole Body Workout With a 10-Minute Boot Camp
Work Your Whole Body With This 10-Minute Boot Camp!
Like us on Facebook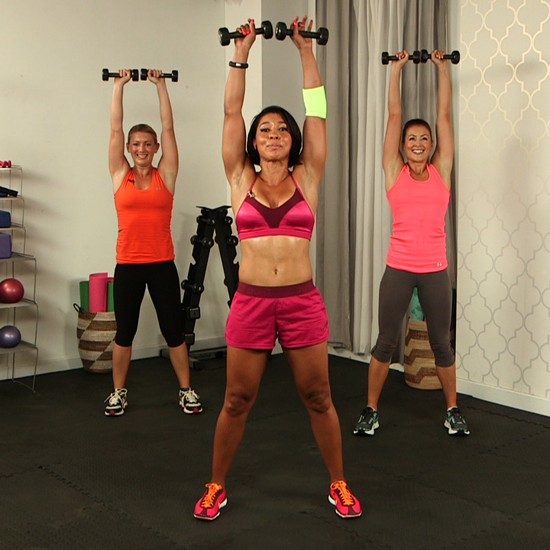 If you've got 10 minutes to spare, it's time to get moving. And who better to help than Jeanette Jenkins, president of The Hollywood Trainer, where she's worked with heavyweights like Alicia Keys, Pink, and Kelly Rowland. In this 10-minute, total-body bikini boot camp, Jeanette will have your heart rate up and muscles burning. Grab a pair of one to two and a half kilogram weights and get ready to work!