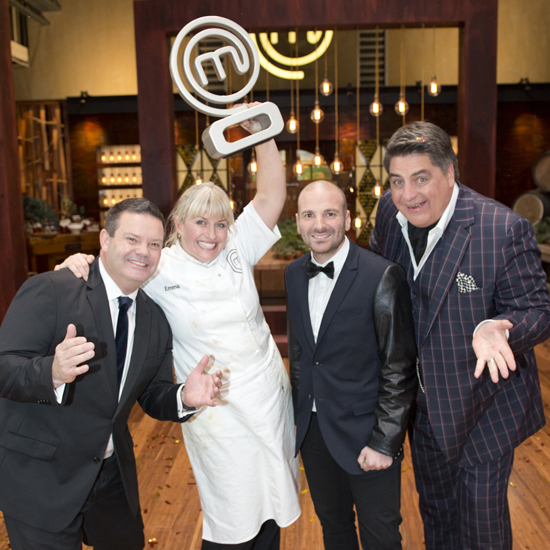 Emma Dean is the fifth person to win MasterChef Australia, and she only learned the result at the same as the rest of the country when the 2013 grand final aired last night. There were two results filmed — in one, her good friend and eventual runner-up Lynton Tapp took out the title, and in the real ending she emerged victorious. The former town planner from Victoria beat Lynton with 85 points out of a possible 100, compared to his 81, scores that were accumulated after three stressful and challenging rounds of cooking! Emma, who grew up on a hobby farm, has made no secret of her culinary dream to open a restaurant that focuses on seasonal and foraged ingredients, and with $100,000, a book deal and the chance to work in some of the country's best kitchens, she's leaps and bounds closer to realising it.
We caught up with Emma this morning to find out how she felt watching herself back on TV, what went through her mind during the epic Plight of the Bees dessert challenge, and what her perfect meal is.
Congratulations on winning! How did you watch the grand final and when did you realise you'd won it?
I watched it yesterday at a pub in North Melbourne with my friends. They've got a big screen there. You never know right until the end; it could have gone either way between Lynton and I. It was pretty cool finding out I'd won.
How confident were you feeling on the day?
When I went there I felt like I was competing against myself. It was actually lovely — Lynton was the final person in the challenge and we're both really good friends. We just wanted to do the best we could do. It took a lot of pressure off, actually. We just wanted to have the stamina to get through the day, pretty much.