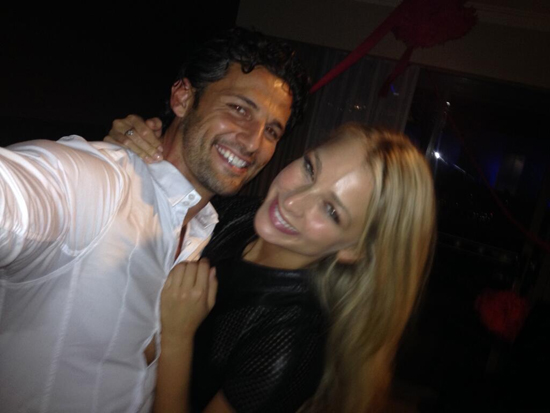 A huge weight has been lifted off Tim Robards' and Anna Heinrich's shoulders. After keeping the result of The Bachelor a secret for nine weeks, the lovebirds can finally go public with romance after the final decision aired on TV last night. Two romantic dates in Thailand helped Tim decide that it was criminal lawyer Anna who had won his heart over model Rochelle Emanuel-Smith, and now Tim and Anna can stop sneaking around to see each other and pick up their relationship in the real world. We caught up with Tim this morning to discuss when he knew Anna was The One, how they managed to see each other after filming the finale, how much input he had with those amazing dates, and his advice for next year's Bachelor.
POPSUGAR Australia: How did you watch the grand final last night? We saw a picture of you on Instagram surprising Anna.
Tim: [Laughs] We were in a hotel room, so we orchestrated it so Anna was in a room with all of her friends, and I was in a room with my friends, and at the end I took all my mates up and friends and family, knocked on the door, and gave them all a big surprise. It was great. So the families got to meet each other. It was just so happy.
PS: At least it wasn't one of those shows where they film alternate endings so the winner remains a secret, and you both knew the result. It would have been awkward with a show like this.
Tim: Yeah. We knew and our families knew, but that was it. So all our friends — there were about 30 of us in each room — didn't know, so it was a great surprise for them. It was great to have them there and finally be able to say, "I have this great girl and I'm in love."
More from Tim when you keep reading.