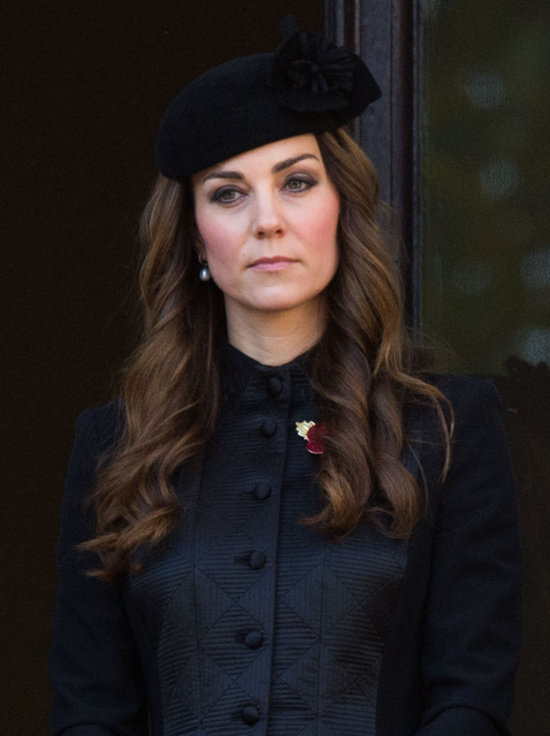 Prince William and Kate Middleton joined thousands in central London on Sunday to honour servicemen and women who have fallen in combat for their country. Kate watched Great Britain's annual tribute from a nearby balcony, looking on as Prince William and Prince Harry laid symbolic wreaths of red poppies on the Cenotaph war memorial with their grandparents, Queen Elizabeth and Prince Phillip. Queen Elizabeth led the solemn Remembrance Day service, which included a two-minute silence. The ceremony came after a busy week for the royals. On Thursday,
Prince William and Kate participated in Poppy Day events
, riding a public bus and chatting with volunteers with the Royal British Legion, which sells red poppies to raise funds for members of the British Armed Forces. Red poppies are worn to symbolise the blood spilled in war. Later that day,
Prince William scrubbed into surgery at the Royal Marsden Hospital
as part of his duties as the president of the Royal Marsden National Health Service Foundation Trust.