3 New Eye Makeup Looks to Try If You Have a Fringe Like Bella Heathcote and Nicole Richie
3 Cool Eye Makeup Looks That Play Up Your Fringe Fabulously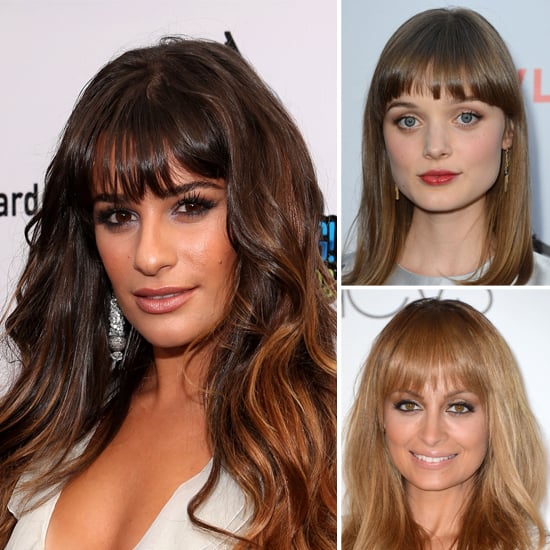 A fringe may provide welcome style switch-up for the new season, but they're also an excellent outlet for experimenting with whole new makeup looks. Because this style draws attention to your eyes, fringe makes for a stunning pairing with bolder, more daring palettes. Fuel your bang benefits with three sweet looks when you keep reading.
Smoky eyes are a fringe's best friend, as demonstrated by Lea Michele at the Do Something Awards. Brow-skimming fringe plays up a dramatic eye shadow look, so grab a three or four tone palette with some shimmery, metallic hues. It will do the work for you by pairing complementary shades and showing you where to apply them.
For a more all-around makeup look, take a page from Bella Heathcote's book. Start with a subtle smoky eye that utilises neutral colours. Skip the eyeliner, but use a lengthening mascara to frame your eyes. Then, choose a lip tint to add a pop of colour. This way, your fringe will complement your soft eye makeup, but the bright pop of colour on your lips will round out your overall look.
If you're more liner happy, make like Nicole Richie and trace your eyes in a heavy black. Try using an eyeliner with a smudge tool on the other end of the stick, and gently work the liner into the skin around you eyes. Finish off with neutral lipstick and blush for a modern-meets-retro vibe.
Who knew that bangs and makeup made such a beautiful team?