5 Facts About Foundation From Expiration Dates to Finding Your Perfect Foundation Colour Match
5 Things You Might Not Know About Foundation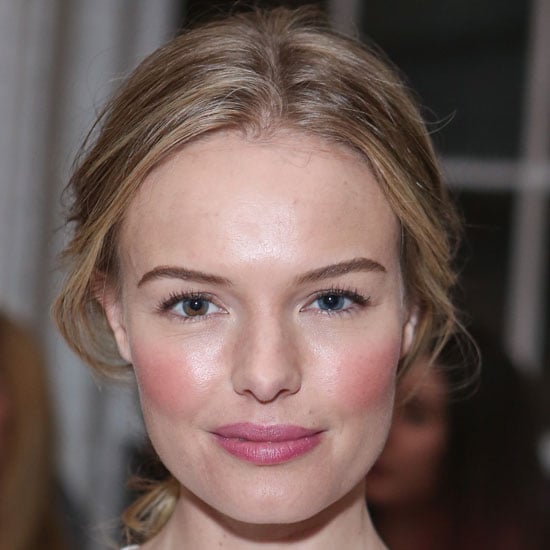 From liquid to powder and mineral, if you're a foundation lover, chances are it's one of the most important steps in your daily beauty routine. Proper application is key — we recommend using a foundation brush — but in our time spent backstage at fashion shows and in the chair with leading makeup artists, we've learned a few interesting facts about our dear friend, the cover-up. From expiration dates to finding your perfect colour match, keep reading.
You don't need to warm foundation, but you can warm concealer on the top of your hand before applying. Dabbing thick, cream-based concealer on with your fingers is especially effective around the eye area, but the same doesn't necessarily translate with foundation. Applying it with your hands can transfer the oil on your fingers to your face.
Your foundation won't last forever, in fact, it has a maximum shelf-life of one year. A lot of beauty products don't have their expiration dates clearly labelled, so use a permanent marker to note the date of purchase.
Find out your skin undertones (warm or cool) before you buy new foundation. To do this, simply hold up both gold and silver jewellery next to your skin, and see which one is more flattering. Also, look to your veins for answers (creepy?!). If they're more blue than green — you've got cool undertones, and if they're more greenish — you're warm!
You should change your foundation shade as the seasons change, especially if you're prone to incidental tanning. You see the colour that works for your skin at the height of an Australian Summer might not work in Winter. You can easily keep two shades in your beauty cupboard, just be sure not to keep either one for over 12 months.
Foundation first, then concealer. But this rule is by no means hard and fast, it really depends what level of coverage you want and what you are concealing. Blemishes are best covered with a thicker, wax-based concealer after foundation, and applied only with a clean concealer brush.