5 Tips to Perfect Party Makeup
3 Dos (and 2 Don'ts) of Party Season Makeup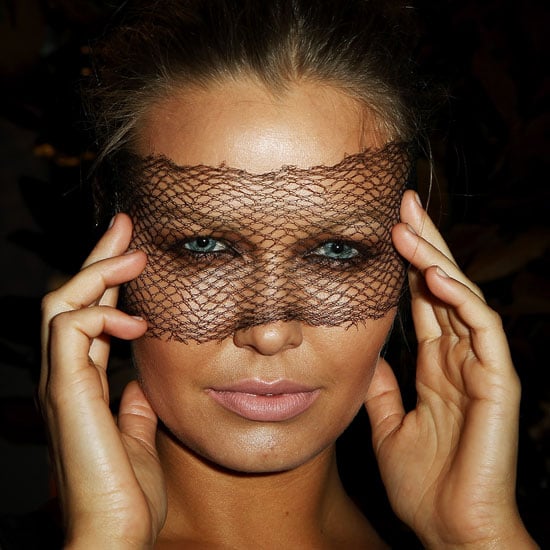 This time of year requires you to stretch your beauty skills to create new and exciting makeup looks for every seasonal soiree. Feeling adventurous? Neutrogena brand ambassador Amy Oresman gives the run-down on what to try — and what to avoid — as you prepare for your next event. Get her list of dos and don'ts for night-out makeup when you keep reading.
1. Do use primer Reach for primer before you apply your foundation in the morning as usual. But then dot on a second layer of primer over makeup as a touch-up before your night out. "It keeps the oil from coming, but it also gives a beautiful feel to your face," Oresman says. For a highlighted effect, mix the primer with an illuminating product and dab under the brows, on the cheekbones, and on the nose.
2. Don't go overboard "People think they have to have two different makeup looks, but all you need to do is have the look you really love," says Oresman. "Double it. Triple it. Then add your accessory piece like a red lipstick, a sparkly eyeliner, or a few individual lashes," she advises. Tip: use your favourite bronzer as shadow to define your crease.
3. Do double up on mascara Reapplying mascara at the end of the day can be a tough task when lashes are already brittle and dry. But Oresman recommends starting from the top for the smoothest application. Roll the wand above lashes to coat them. Then touch them lightly with your fingers to get rid of clumps.
4. Do embrace the smudges Oresman recommends applying foundation last to clean up any shadow spills. Also consider using smudges to your advantage, especially for a smoky finish. "I'm about not having too much perfection: own the imperfections," she says. "For Christmas, break your magnified mirror. That is not how people see you. They want to look at the overall freshness of the look."
5. Don't pack powder "Powder is not your best friend. It makes your skin drier, which promotes the production of more oil," Oresman explains. "You shouldn't wear anything with titanium dioxide in it because it reflects light, and it makes you look like you're shiny when you're really not." Instead, head to the bathroom to blot with tissue or blotting papers (or even toilet seat covers in a bind).