5 Uses for Dry Shampoo
5 Uses For Dry Shampoo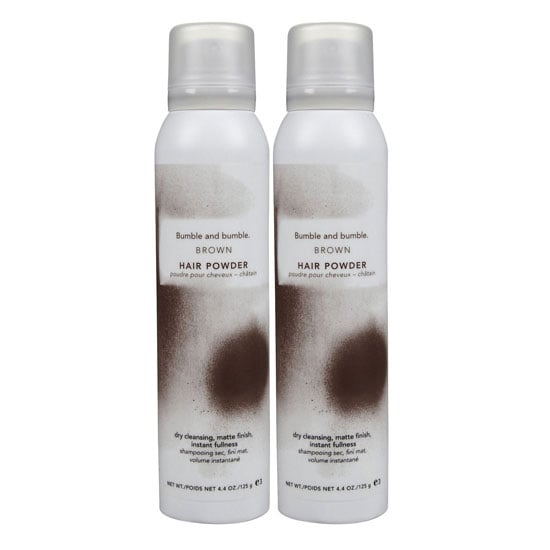 Dry shampoo may still be a mystery to some, but for stylists (and beauty editors) this product is a hair essential. Women battling oily hair, limp strands, and just plain low on time could find relief. Don't miss out on all this superstar product has to offer. Learn five ways to bring dry shampoo into your daily styling routine after the jump.
1. To make a blow dry last . . . and last. Stretching a style between appointments is the most common use for dry shampoo. Why? The powder in the formula absorbs oil from the scalp and hair. To stretch your hairstyle well into the week, apply product the night before day three. Using it before bed allows the formula to seep in as you sleep, and you'll be able to extend the life of the blow dry.
2. To hide roots. Dry shampoo can be used to disguise roots between touch-ups. Blondes can try Batiste Dry Shampoo ($9.99), and for darker hair colours, there's Bumble and Bumble Brown Hair Powder Spray ($72).
3. To prevent gym hair. If a daily wash after the gym aggravates your scalp, use dry shampoo as a cleansing alternative post-workout. You can even use this product pre-workout to keep your style intact. Just spray roots and scalp before you hit the treadmill.
4. To create a touchable style. Sometimes styling can leave hair weighed down by too much product. Eliminate the crunch of hairspray and gel with a bit of dry shampoo. You can also add extra volume and texture to your style by using dry shampoo on the roots.
5. To halt perspiration. Dry shampoo isn't just a product for your hair. The oil-quelling properties also work well to eliminate body sweat (and it is more lightweight and translucent than deodorant). So spritz a bit of product down your back and on your chest to keep perspiration at bay.