6 Beauty Products to Take With You On a Weekend Away
Getaway Guide: How to Stay Cute While Roughing It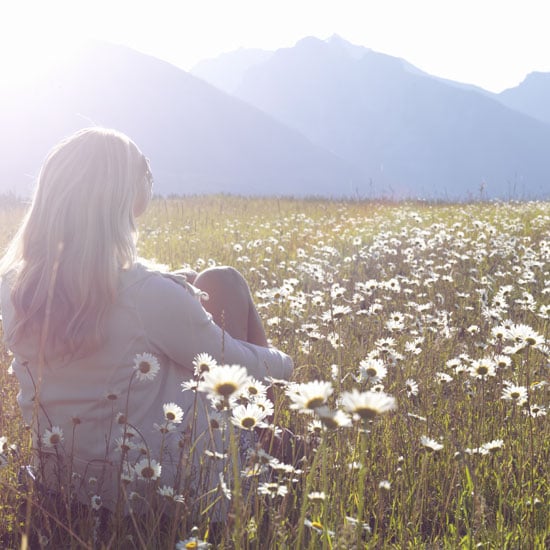 If you're thinking about stealing a weekend away, a camping trip is a good getaway choice. But we don't often hear "beauty products" and "camping" mentioned in the same sentence! And while packing your entire makeup routine up for a weekend in the bush is a bit extreme, there are definitely some products that should come along with you when you rough it. Find out after the break.
Dry shampoo: Not every camp site will have a shower station, and if they do, wet hair in the woods can wind up being a chore. Stick with a dry shampoo to refresh your locks.
Spray-on toner: Grimy from a day of exploring or sitting by a smoky fire? Your skin needs a little perk. Keep Ilsci Organic Skincare Rose Petal Toner ($50) to rehydrate and cleanse your skin when you need it.
Waterproof mascara: Just because you're roughing it doesn't mean your beauty products have to stay at home. A waterproof mascara like Rimmel 100% Waterproof Mascara ($9.95) is the perfect blend between pretty and functional.
Tinted moisturiser with SPF: Keep your skin quenched, protected, and glowing with a tinted moisturizer with an SPF. Dove Essential Nutrients Tinted Moisturiser SPF15 ($7.99) is light enough to wear all day and offers up good protection from the sun.
Facial cleansing wipes: Even though your bathroom sink is miles away that's no reason to let your skin cleansing routine slide. Keep breakouts at bay with cleansing wipes like Yes To Cucumbers Hypoallergenic Facial Towelettes ($9.99).
Sweet smelling insect repellent: Insect repellent that doesn't leave behind an awful chemical scent? Yes, it does actually exist! Aerogard Odourless Spray Pump ($7.69) keeps the pests away and doesn't smell.

lsci Organic Skincare stockists: 1800 808 993