6 Shower Essentials
6 Essentials You Need in Your Shower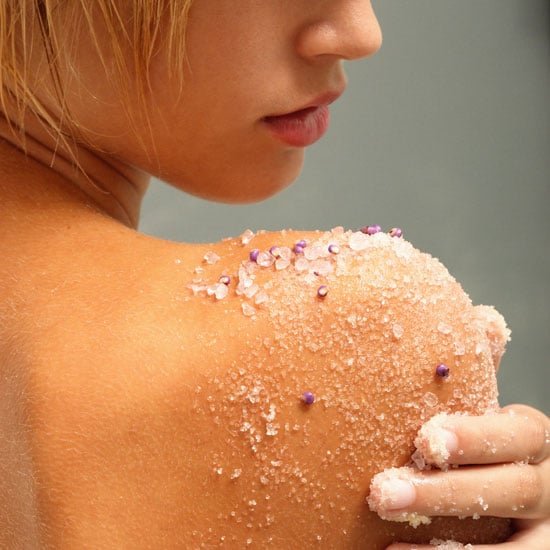 The shower can become crowded with all your beauty must haves. Well, now it's time for some (nearly) Spring cleaning, even though we're still seeing out the end of Winter! Find out the products that you should keep at arm's length in a few weeks, and everything else you can stow until next year.
1. Scrub: Exfoliation is a key step to keeping your skin smooth and glowing year-round. Plan to do a scrub at least twice a week. It will help you shave away the smallest hairs, and if you plan to use self-tanner, you'll get a more even glow. We like Burt's Bees Mango & Orange Sugar Scrub ($26.96).
2. Razor: Even though you should keep your blades dry between uses, you still want to have a razor nearby for a last-minute hairy situation. Store your razor in a plastic travel soap container to keep rust at bay.
3. Self-tanner: The shower is the best place to take all your sunless tan experiments. Why? It will minimise the mess and make it easier to clean up after yourself. Try Model Co's new offering, Super Tan Instant Self Tan ($39).
4. Conditioner: Now's the time to maximise your shampoo routine to keep it look glossy and healthy throughout Spring. Spritz in a leave-in conditioner and air-dry for an easy, fuss-free look.
5. Pumice stone: Spring and Summer sandals can do damage to your feet, especially their soles. Remedy dry, cracked heels with a pumice stone. Use it on wet feet and follow up with a heavy cream and socks each night.
6. Body oil: Lotion can be too heavy for hot temperatures. To avoid slick legs later on, reach for a body oil like Antipodes Heavenly Body Oil ($49). Apply before you leave the shower while wet. Then pat dry with a towel to get a glistening effect.