7 Tips to Stop Eyeshadow From Creasing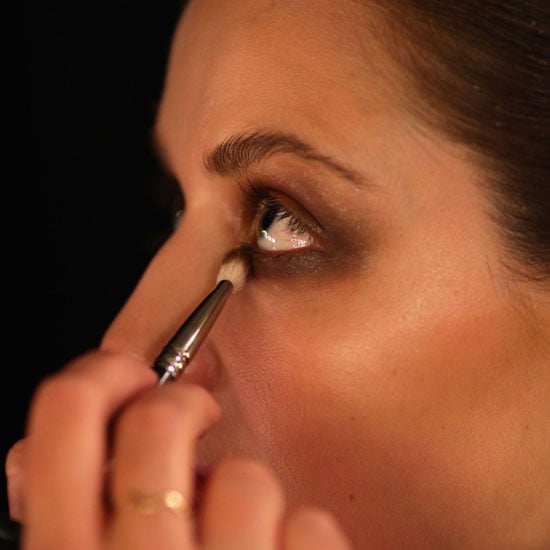 The only bad thing about wearing eyeshadow is that it can sometimes crease and cake, but you can do a few simple things to prevent this from happening. We've already explored ways to stop foundation from creasing and methods to keep cakey undereye concealer at bay. So now, let's look at what goes on top. For seven tips on getting fresh and smooth shadow all day long, keep reading.
Power of powder: First, tap concealer or foundation on the lids, followed by a light dusting of translucent powder. Apply eyeshadow as usual. If you have particularly oily lids, skip the concealer or foundation step and go with a light application of powder instead.
Power of primer: Or you can create a smooth surface on the lids with a primer, like Elizabeth Arden Advanced Eye Fix Primer ($21.67) which helps colour last longer.
Dry surface: Always make sure the skin is completely dry before applying any kind of shadow.
Thin layers: Always tap off any excess shadow product before applying shadow to your lids. Start out with a subtle veil of colour, building up with another thin layer or two, as needed to prevent caking. Tip: use a flat-head eye shadow brush to apply shadow, working in a stippling motion to set in.
How to do cream: Cream shadows have a tendency to crease the most, so for best results, tap on a translucent powder or eyeshadow in a similar colour over the cream. Or consider going with a cream-to-powder formula instead.
When working with powders: Avoid shimmery shadows on the creases and outer corners of the eyes, where creasing is more likely to happen. Hint: for even more crease-proof action, set your shadow with a swipe of translucent powder.
No eye cream: When it comes to keeping concealer cake-free, eye creams are a must. But when it comes to keeping shadow crease-free, keep the eye creams away. They're too heavy for delicate eyelid skin and will only make your shadow crease and pool.