Aimie Rigas Interview Australis 2019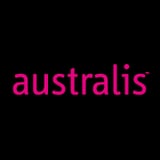 Nothing makes you feel confident quite like a layer of lipstick. The Australis Cosmetics GRLBOSS range encourages female empowerment, one lipstick at a time, giving females the confidence to be their own GRL BOSS. With over 100 shades across lipsticks, lip creams, glosses and balms there is something for everyone.
POPSUGAR Photography / Dave Wheeler
Aimie Rigas and I first met on set at our Australis Cosmetics GRLBOSS collection shoot, where in between hair and makeup and having her photo taken, she could be found furiously typing away at her laptop. My first thought was, this is a woman who knows how to get sh*t done, but of course, I already knew this. Having worked as a digital lead for a handful of Australia's most recognised publications for close to a decade, Aimie's reputation in the media industry is as shiny as her GRLBOSS lipstick. However, it was a recent move into the tech space — specifically, to renewable energy start-up Power Ledger — that came as a surprise to many. Including, as it seems, even Aimie.
Growing up with ambitions to be a writer, it's reasonable to ask why she would choose to switch things up at the peak of her career. However, Aimie is quick to clarify that for her, it's always been about following where her passions and interests take her, rather than a specific end "goal".
When discussing how she got her first big break in media, a notoriously competitive industry, Aimie palms it off as 'no big deal'. However, the story is a clear example of how she is willing to jump at opportunities – which has often meant challenging her internal dialogue. Fresh out of university, she connected with magazine editor Justine Cullen at a Westfield styling event and impressed her enough to land a one-on-one meeting, that eventuated into her first-full time role at now-defunct Shop Til You Drop magazine.
Throughout our interview, Aimie was keen to make it clear her success has also been aided by the many amazing women she's been fortunate enough to work with. Women who have not only pushed her, but instilled in her the confidence to back herself.
Below, Aimie shares why she believes the key to success is paved with little steps, how imposter syndrome and catastrophising outcomes almost prevented her from chasing her passion, and why she thinks we could all learn a lesson or two from Ru Paul.
POPSUGAR Australia: Do you want to start by telling us about your career path and how you ended up where you are now?

Aimie Rigas: I grew up knowing I wanted to write. When I was in year 10, I did work experience at a magazine, and fell in love with it. Just watching the beauty editors and how they interacted and working in an office full of women was really amazing. I went back to school and thought, "What steps do I need to take to get there?" And for me, that was doing a communications degree. I studied really hard, got into UTS, and did a communications degree, but in my first year realised there were hundreds of other people that were going to be graduating at the same time as me and I probably needed to do something else. So, I worked for free for various magazines, volunteering on my days off. My first role was at Shop Til You Drop magazine, as PA to the editor and editorial coordinator. At the time, magazines didn't really have an online presence. I showed a real interest in the digital side of things, and my first editor said, "Hey, there's a role going for an online editor, which is basically running the entire site. You should have it." I had no idea what a content management system was, I had no idea what analytics were, no idea how writing content for the website worked.
PS: You were thrown in the deep end!
AR: Thrown in the deep end and I didn't have a handover. I think it was like three months into that job I realised I had traffic targets to meet. So, then I started researching that side of the role (for example, how to grow traffic) and ended up doing quite well at Shop Til You Drop, so I was moved across to Dolly, which was a much bigger site at the time. It was a teenage audience and they were very engaged online. I found similar success there and then moved to Cosmopolitan Australia. Then I heard Huffington Post was launching in Australia and knew it was something I wanted to be a part of. I just loved the brand. So, I applied for the role and was the first employee to start after the CEO — that was very cool. We grew a strong and engaged audience and the team was really involved in not just writing stories but how to write stories our audience cared about. It was a very collaborative role.
I've always throughout my career followed what my interests were. I've never thought, "I definitely want to end up working in tech." It's just what's happened. While I was at Huffington Post, there were lots of stories around the Bitcoin boom. I started learning more about Blockchain as a technology and its applications outside of finance and how it was transforming various sectors. Then someone at Huffington Post did a story with one of the founders [of Power Ledger]. And I basically just messaged them and said, "This is really cool, how can I help?" So, at the time I was just casually helping grow the Power Ledger community. Then it got to a point where they wanted to hire me to help them build up the brand and that's how I've ended up here.
PS: So, it's actually been a pretty organic transition.
AR: Yeah, and you wouldn't think that when you look at the start and the end, but when you put it all together, it makes sense. I think being able to communicate well is such a unique factor. Being able to ask the dumb questions and pull out what the story is.
PS: Who are some of your mentors?
AR: I didn't really realise until I looked back but in every role, I've had a female boss. So, I've never really looked at a role and not seen something that I could achieve. I met Justine Cullen at Westfield, it was at a styling challenge I was randomly doing after uni. And she asked me to come in for a chat, so I did, and she offered me my first role.
PS: That's so cool. But clearly you were there, you turned up and put yourself out there.
AR: When I look back on now, I think, "How did I have the balls to do that?" But I did. Justine was really good in terms of not being afraid to ask the hard questions, which is a skill I've taken with me. And all the women I've worked for since really taught me that no one who's achieved more than you is ever going to judge you for not knowing something.
PS: Yeah, always ask the questions!
AR: Yes! It doesn't matter how much you know, you should never judge people who want to learn, because it's such a valuable skill to have. Then at Huffington Post, editor-in-chief Tory Maguire was awesome. She had a completely different background and taught me a lot about just remembering you're in the room because you belong there.
PS: That's a very good lesson.
AR: Yeah, like impostor syndrome. I remember when I got my promotion at Huffington Post, she really backed me, which gave me the confidence to make decisions. Whenever I'd apologise, she'd say, "Why are you saying sorry?" Or "Don't be stupid. You know what you're talking about." Jemma Green, who is one of the co-founders and the Chair of Power Ledger is incredible. We're working at the intersection of two very traditionally male-dominated industries, finance and technology. So, having Jemma at the top in a leadership position, and women working all over the business, in the tech team, in our business development team, sales team, and so on, is kind of amazing. She founded the company when she just had her first child, and she's now got a five-month-old. She'll literally be in the office with her kid in a rocker, tapping her foot while she's working, breastfeeding him in a meeting. She never hesitates, and it's such a nice thing.
PS: What are some of the biggest challenges you've faced in your career? And what have you learnt from those challenges?
AR: I would say moving on from media, which I worked in for a decade, to the Blockchain space. I'd never even worked in an office with a guy before. And then when I joined Power Ledger and got the role, they promoted it [within their community] and I was trolled so hard.
PS: Really?
AR: Yeah. It was crazy. It was like, "You're a dumb girl that worked in media, what are you going to know about the Blockchain space, you have no idea" and at the time I didn't. I thought to myself, "Oh my God, they know I'm a fraud! I've made a huge mistake, I don't know anything about this." And my boyfriend Trent said to me, "What have you got to lose? You can always go back to media."
PS: And they gave you the job for a reason.
AR: Yeah, he said, "You can learn everything they're talking about, it's not like there's nowhere to research it." So, I guess I was really torn up about that at the beginning, and then I snapped out of it, and thought "You know what? I'm going to show them." I think what it taught me is that if criticism ever does hit home like that, and you think, "There are tangible steps I can take to use this," that's cool, it's constructive. But when people are just ripping on the way you look or your ability, none of that is worth taking on.
PS: You can take something positive from it versus the negative.
AR: Yes. And I found it especially challenging because I work from home in Sydney [the business is based in Perth]. So, I don't get to turn to a colleague and say, "Ha, this idiot called me a name."
PS: This question is probably quite relevant then. What self-care practices do you put in place to help yourself achieve your goals?
AR: I'll be the first to admit that when I first started working at home full-time, I was so out of whack.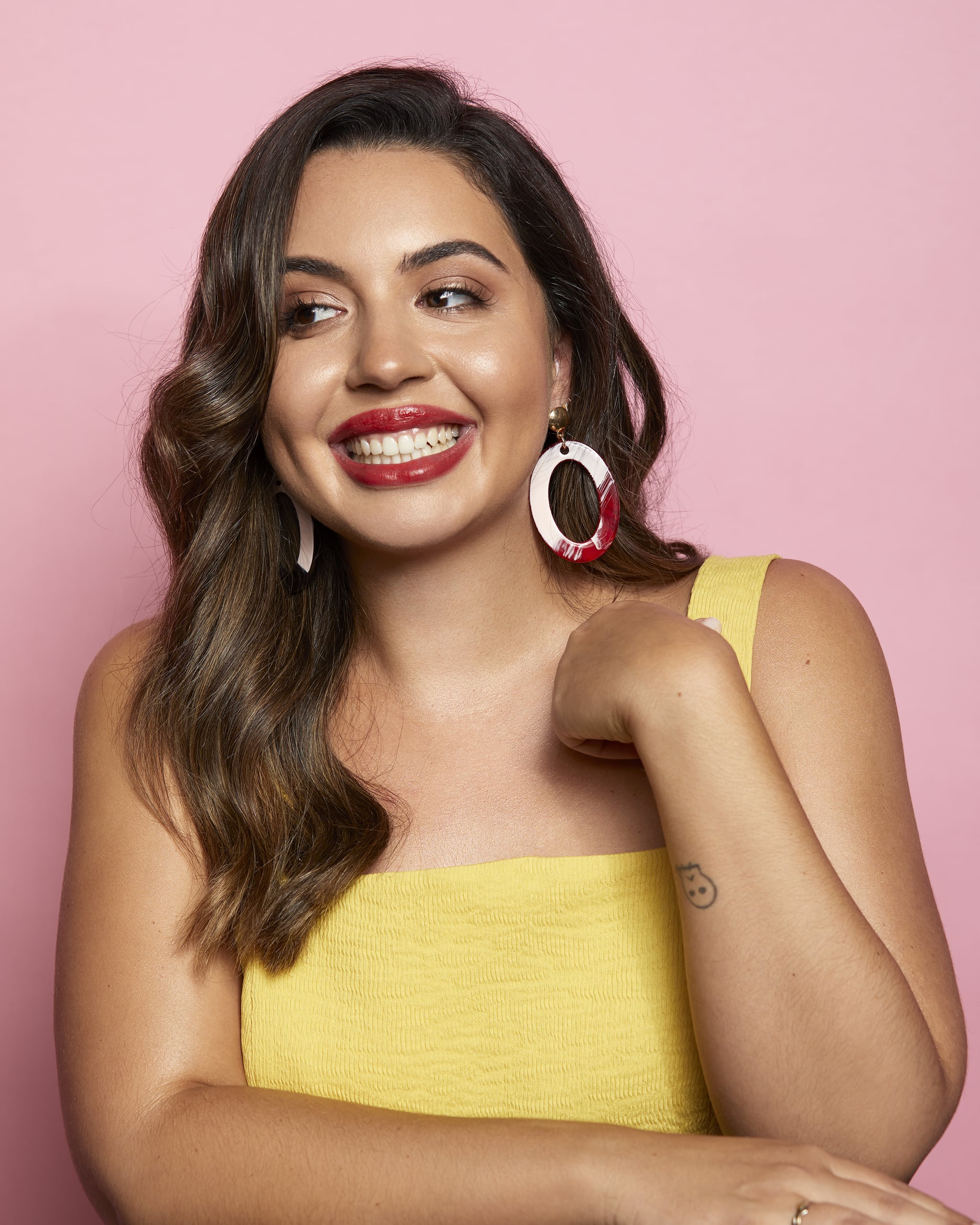 POPSUGAR Photography / Dave Wheeler
PS: Had you always been in an office environment before that?

AR: Always in an office, until I worked with Power Ledger. I used to do boxing three times a week, personal training. I'd set a sleep notification on my phone, so I'd go to bed at 9:30pm to make sure I got eight hours sleep. Didn't check my work email, I was very good with that sort of stuff. But when you work from home, the lines just become blurred. Because there's no physical leaving of one space to go to another, it's a bad cycle. The self-care practices I have now need to be more strict. I make sure I eat at the right times. I make sure I get at least seven or eight hours sleep every single night and then I try to exercise or get out of the house at least once a day. All the basic things. Like food and sleep.
PS: And water! Like a house plant! What kind of legacy do you wish to leave behind?
AR: Obviously I'm super passionate about renewables and leaving the Earth in a place that's better than the way that it is now. Because right now, it seems quite grim. I think the legacy around it would be solution-based. To not just focus on the negatives but to focus on what we can do about it. I'm not changing the world single-handedly and Power Ledger's not changing the world as one company, but we're doing our bit. I think if everyone takes that on board and thinks "What can I do that's going to make a difference", whatever field it is, it's important. Then also, just dream big. Because little dreams have no magic. Don't be scared to do something because you might not like it, because you'll never know otherwise. I think I'm the poster child for, "I'm not going to do this anymore," and just trying something else.
PS: It's so funny how we catastrophise decisions like that. Like, what's the worst thing that can happen?
AR: Get another job.
PS: Get another job. Do something else. What do you love most about what you do?
AR: Interacting with the members of the community who have no real affiliation with Power Ledger other than that they bought tokens, or they believe in what we're doing. It's kind of powerful how this whole movement was created out of where there wasn't anything before.
PS: What career accomplishment are you of most proud of so far?
AR: Power Ledger entered into a competition called the Extreme Tech Challenge. And Richard Branson is one of the judges. We went to Necker Island and we were in the top three.
PS: Wow. So, is that where everyone sits around the table and presents their business ideas to Branson?
AR: Pretty much, it was more casual, like people weren't wearing shoes, but it was a pitch situation and there were judges and you had seven minutes to say, "Here's what we're doing." He was at the Paris climate talks, and so it was really validating that he saw us as a part of the future as he sees it. When he got up to present the award, he was said "I see this as making a tangible difference in hitting our carbon goals."
PS: If you could have anyone as your mentor, dead or alive, who would it be and why? Big question.
AR: It is a big question. Because you automatically want to go with just people you love! This is probably quite strange, but . . . RuPaul, and not because I just think he is amazing but because the advice he gives to all the drag queens is so cool. He has this line that's, "If you can't love yourself, how the hell are you going to love anybody else?" And talks all about that sort of positive messaging. But then he was also able to bring drag into the mainstream, and make people really feel validated and good about themselves. It would be awesome to be mentored on how he has overcome challenges because he has such an interesting story to tell. And if he's too busy, maybe Michelle Obama or Tina Fey.
PS: Three very good picks! Can you recall a moment where you felt like a real girl-boss?
AR: I would say when I first got my role at Power Ledger because it was such a leap. I knew nothing about the industry and had somehow convinced these people not only that I was passionate about what they were trying to do, but I had skills they could use to achieve their goals. So, I definitely had a moment after I got that role where I sat back and took a breath and was like, "Oh my God, you wanted something and you got it.", which was very cool. It would have been so easy in that situation to just think, "They're never going to hire you, let's just not apply."
PS: In 2019, Australis is partnering with Girls Academy. What piece of advice would you give to the next generation of girls who are dreaming big?
AR: Don't be afraid of how far away your goal seems to be. Just focus on little steps you can make every day that inch you closer. If ten years ago, I was like, "You're going to work for a Blockchain energy company and this technology doesn't exist yet," I probably would have freaked myself out. But the fact I focused on what I could learn along the way, made everything seem a lot better. And also remember that any goal that you achieve is because you deserve it and you've earned it, not because of anything else.
Aimie is wearing Australis Cosmetics GRLBOSS Queen Lipstick ($15)
Photographer: Dave Wheeler | Stylist: Kate McGregor | Hair and Makeup: Ania Milczarczyk
Image Source: POPSUGAR Photography / Dave Wheeler