Amandla Stenberg's Blue Lipstick 2017 MTV Movie Awards
Take Notes! Amandla Stenberg Demonstrates How to Wear Blue Lipstick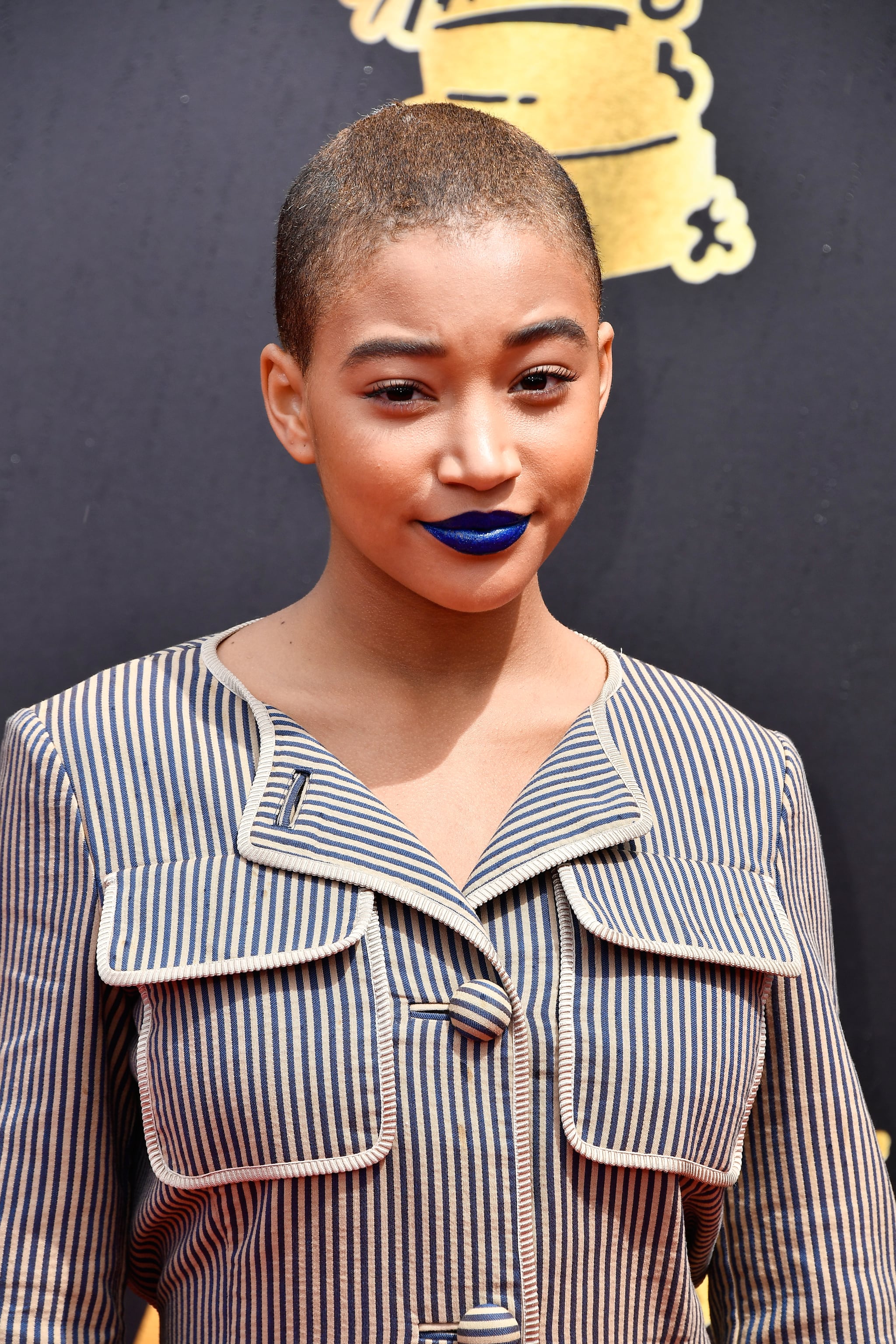 Amandla Stenberg arrived at the 2017 MTV Movie and TV Awards wearing yet another refreshingly edgy look. The 18-year-old actress who's wise beyond her years rocked blue lipstick reminiscent of the grunge beauty trends that have come to define the '90s.
Apart from her bold lipstick, Amandla kept the rest of her makeup simple with defined eyebrows and minimal eye makeup. In addition, Amandla has continued to maintain her shaved head since cutting it earlier this year for her role in the upcoming movie Where Hands Touch. In an Instagram post about the film and her fresh cut, Amandla wrote, "Feels really good. I feel so aerodynamic now."
To replicate Amandla's look, try the NYX Soft Matte Lip Cream in Moscow or Urban Decay's Vice Lipstick in Heroine ($28). For super sheer and subtle option, try Lipstick Queen's Hello Sailor Lipstick ($36) — the deceptively blue shade will gently guide you out of your comfort zone.