Anne Hathaway Gets a Pixie Crop
Anne Hathaway Gets a Pixie Cut: Love It or Leave It?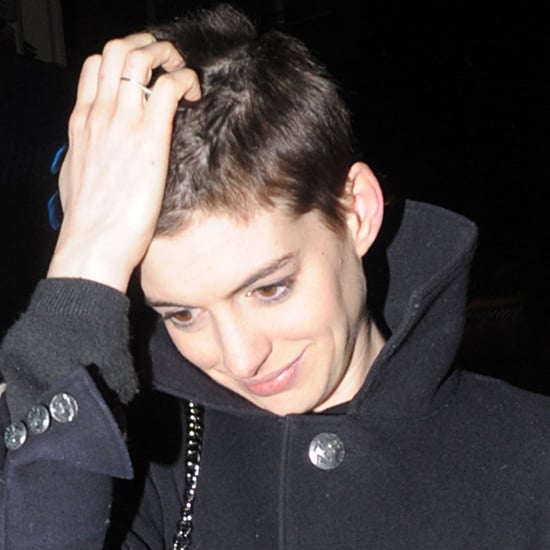 Anne Hathaway may have sported a pixie-style wig as she was filming One Day back in 2010, but fast-forward a little less than two years later, and the crop is now a reality. Anne debuted the gamine-chic style in London, where she is currently filming an onscreen adaptation of Les Misérables. Anne's character, Fantine, crops her hair in the novel to sell it in an attempt to help provide for her young child. Anne joins several other stars who have sported short haircuts — Ginnifer Goodwin, Carey Mulligan and Michelle Williams are all card-carrying members of the pixie posse. What do you think of Anne's new look, though? Vote and tell us what you think.