Anti-Ageing Botox Meditation
The Free Treatment That's Like Botox For Your Skin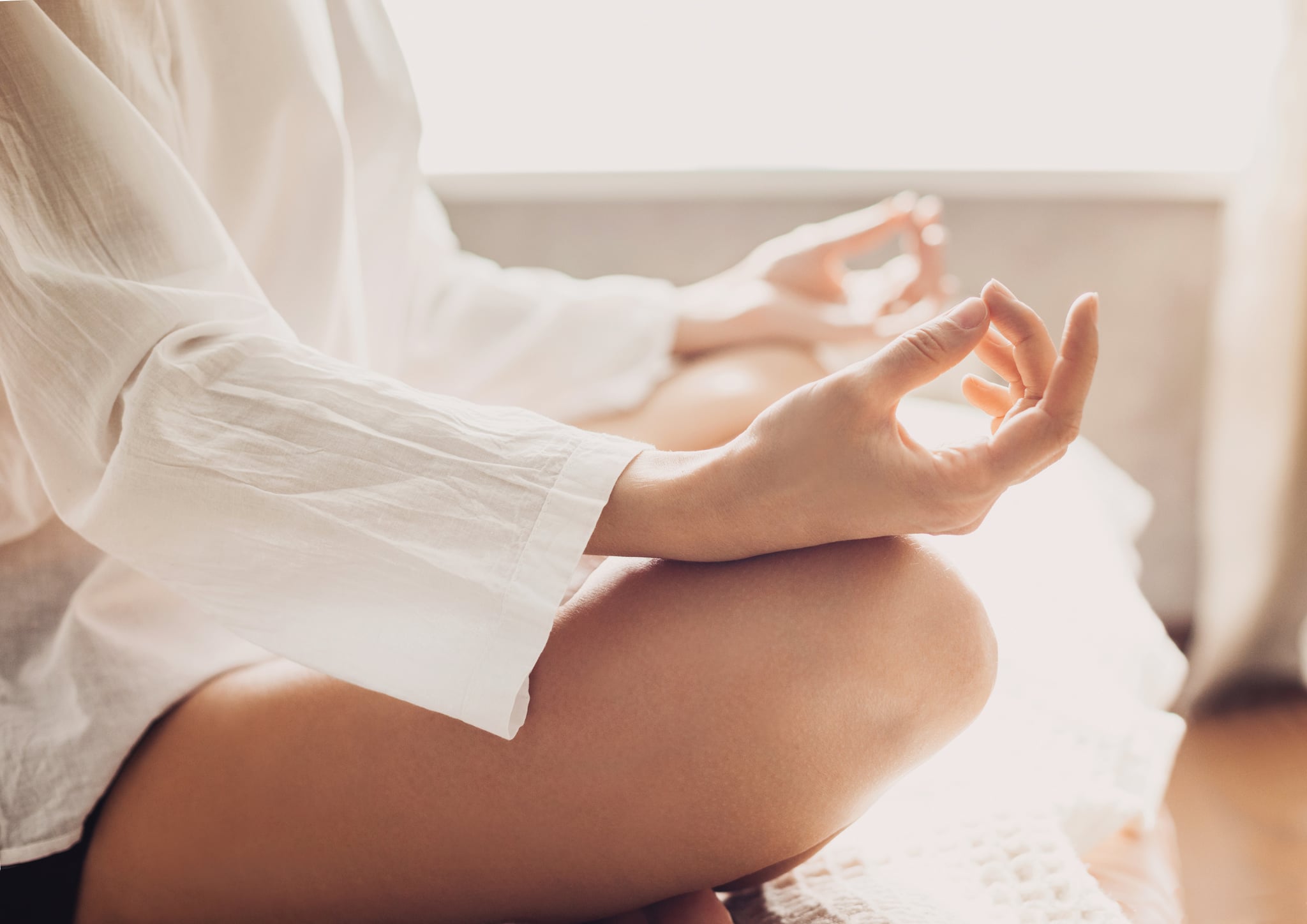 I have a confession to make: I've turned into one of those people who waxes lyrical about the genius of inner and outer beauty — because it's true! Whatever you're putting on (or in) your skin needs to be mirrored by your diet and lifestyle choices. Sounds boring, but if you're investing in good-quality skincare and treatments you're only going to make the effects more noticeable and long-lasting if you're supporting that with a healthy way of life.
After a life-changing trip to The Golden Door, and a month of a changed diet and exercise plan, the results I've seen in my skin have been great. I've been told I glow more, and my skin feels smoother and clearer. But it's not just about diet and exercise, your emotions can play havoc on your complexion, too — stress pimples anyone?
To give yourself an inner and outer glow, The Golden Door's general manager Brigid Walsh recommends their botox meditation practice. Stay with me. Not only does it help calm your mind, it oxygenates your blood and helps to refresh your skin cells. Science. Follow these simple steps whenever you're feeling stressed, or need a skin-refresh — at your desk, or sitting cross-legged at home, it doesn't matter where. Just give it a try, we promise you'll feel (and look) fresher.
10-Minute Botox Meditation
Create an environment conducive to relaxing — candles, soft music, oil burner, whatever works for you.
Begin with three slow breaths. After each breath let out a deep sigh and allow the shoulders to drop down away from the ears. Feel yourself letting go.
Continue to work with the breath, lengthening and stretching each inhalation and exhalation.
Listen to your breath to give you something to focus on; it will sound similar to wind flowing through a pipe.
When you can feel yourself unwinding bring your attention to your face. Imagine your breath being directed to every cell. Picture your skin smooth and soft, healthy and radiant, and allow this image to sit with you for up to five more breaths.
Finally, imagine a soft mist enveloping your face, the minute droplets of water are cool and hydrating to the skin.
Hold this image for another five breaths.
If you want to add in a hydration step, we recommend spritzing a rose mist over your face to get you going before you start. We love Jurlique Rosewater Balancing Mist ($35), SK-II Mid-Day Miracle Essence ($75) and Clinique Moisture Surge Face Spray ($45).