Is There Anything Miss Moss Can't Do?
Is There Anything Miss Moss Can't Do?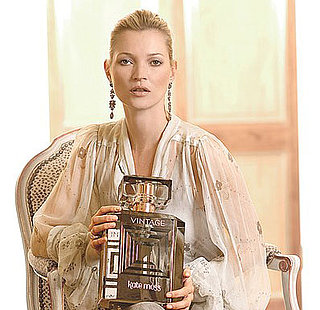 She's "not traditionally a beauty," the notoriously publicity-shy style icon confessed to WWD while talking all things beauty.
Though I think the rest of the world might disagree. Besides lending her features to a slew of ad campaigns and launching a new fragrance, Vintage – a fruity floriental inspired by her love of vintage fashion – that will hit Australian counters early-2010, Coty's Stephen Mormoris hinted at Kate creating special makeup collections for Rimmel. Plus, there's a haircare line with stylist James Brown in the works (though frosty relations between the pair might put paid to that), which begs the question, is there anything Kate Moss can't do?
"It's fun for me," Moss told WWD. "I still model, and I enjoy doing that as well. Working on the creative process is really interesting for me because I do know what I like, so it's fun for me to realise that it becomes part of you. It's not just putting your name on something; it's about being very involved in it."
What do you think about more Kate Moss beauty lines?