Australian Women Body Image Issues
Girls, It's Time We Stopped Being So Hard on Ourselves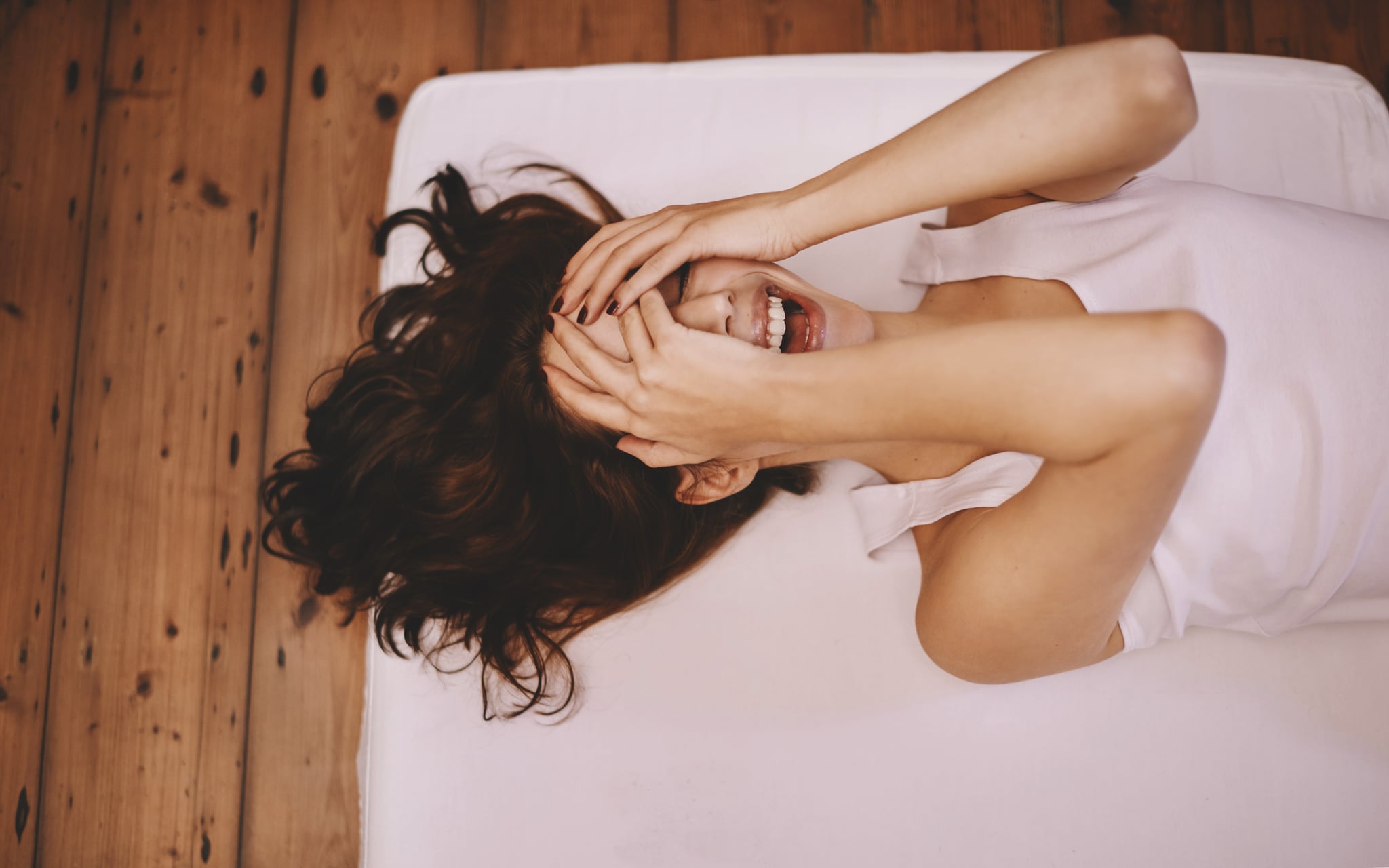 Image Source: iStock
Self-confidence is a fickle beast, but it can make or break your day, week, or even your life. Think I'm being dramatic? I went to an event yesterday for CynoSure, they had commissioned a survey of over 1,000 Australian women to find out what they thought about themselves. A whopping 93 percent said they wanted to improve or change their body shape and physique. Ninety-three. That means only seven percent of us are happy with our bodies, and that was an extremely sobering statistic.
93% of Australian women want to improve or change their body.
Sure, we all have our good and bad days, but 59 percent of the women surveyed were actually unhappy with the way they looked. That's six out of ten women whose emotional worth is dictated by their attitude towards themselves. I was confronted, but when I thought about it, not altogether shocked by this.
We live in a world where image is everything, and it's everywhere: we are our own brand. Whether it's on Instagram, Facebook or in a boardroom, we're being judged by how we look, what we're saying and who we are . . . but surely that shouldn't be the case when we look in the mirror?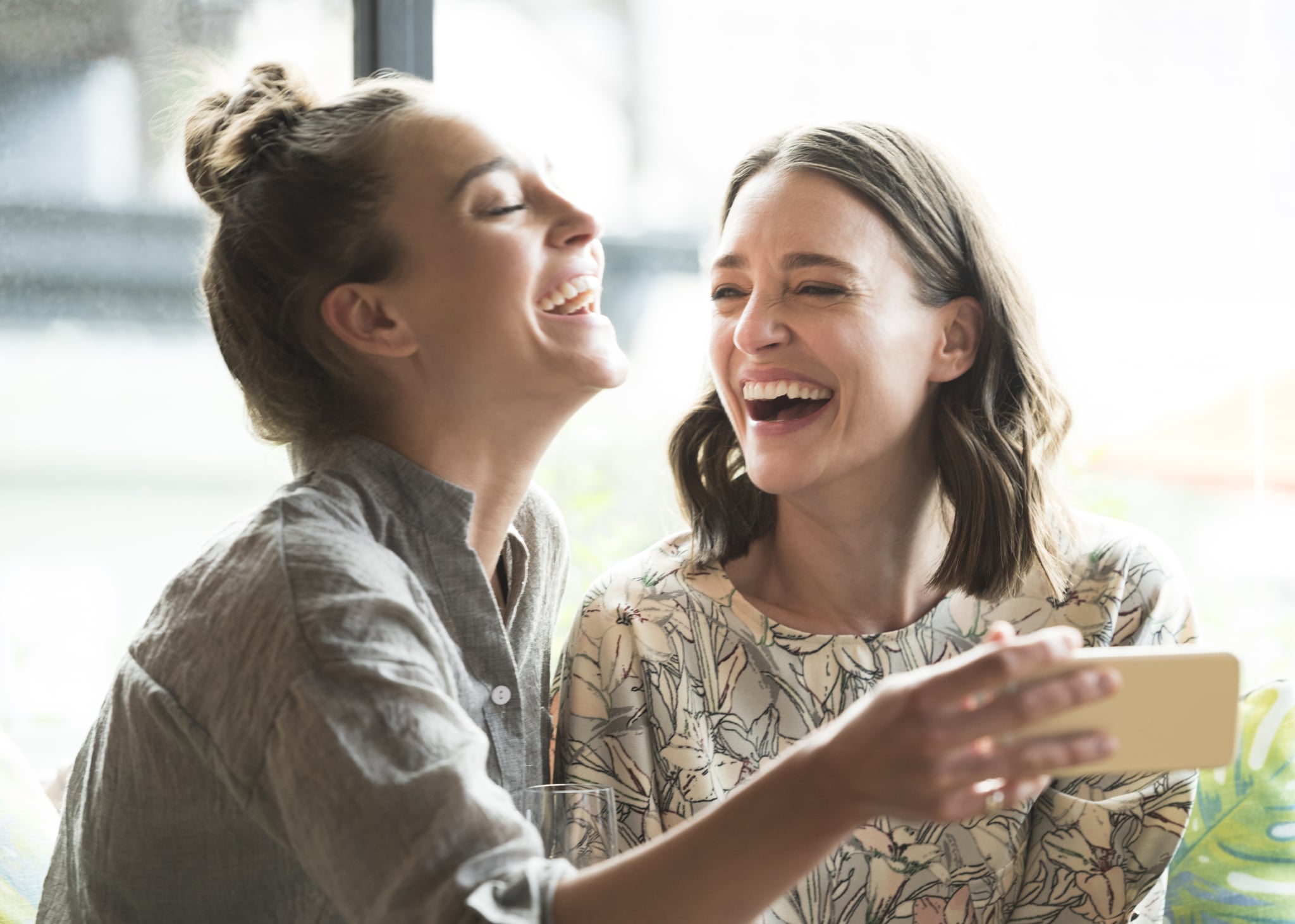 Image Source: iStock
A good beauty editor friend of mine posted a picture to Instagram the other day. It was a quote by author and poet Nayyirah Waheed:
"And I said to my body. Softly.
'I want to be your friend.'
It took a long breath. And replied,
'I have been waiting my whole life for this.'"
The beauty editor had commented, "My beautiful friend posted this to Facebook and it gave me a lump in my throat. I think a lot of women (myself included) need to be more gentle on themselves." Gentle. This word struck me the most and made me question, when was the last time I'd looked in the mirror and thought, "You look freaking great today"?!

Image Source: iStock
Not just an issue for grown women; problems with self-image often start with events and comments from our formative years. Dove has just released a new campaign that focuses on young girls and self-respect. They've posted a poignant film, What is your daughter searching for online?, which you can watch below. In it, Aussie parents are taken into a classroom to discuss their child's attitude to body image. In a recent survey conducted by the brand, they found, disturbingly, that one in three girls (aged eight to 17) had thought about, or Googled, "Do boys like a thigh gap", and, "Can teens get cosmetic surgery?" The parents are confronted, with one commenting that it means "they're more and more disconnected from their kids." The parents are also told that almost a third have searched, "Am I fat?" or "Am I ugly?" The sadness is palpable.
These survey results are sad, and they are frightening. They highlight the fact that our self-image levels are shockingly low – so, why is this happening? One of Australia's leading parenting experts Dr. Justin Coulson explained that self-image and self-respect is predominantly shaped at home. "When an adult at the dinner table says no to more cheese because her 'thighs couldn't possibly have any more,' children at that same table hear this, and it impacts their own attitudes." It's clear that we need to break this destructive cycle.
Positive body image values were applauded by a POPSUGAR editor who paid homage to her mother for always encouraging and pedalling confidence in her when she was growing up. She said this attitude has permeated her life and shaped her to feel good about being healthy and happy in her own skin. I'm extremely lucky that my Mum has also always complimented me, encouraged me to love myself, and celebrated positive body image — but there's still some work for me to do.
There's nothing that rings truer than complete self-confidence.
As a journalist (and one who has trialled some serious body treatments!), I'm the first to admit that the media has a lot to answer for when it comes to female body and beauty attitudes. Photoshop debates still rage, hashtags like #MakeupFree, #NoMakeup and #LoveMyLines selfies are celebrated for their rarity, and female athletes are being marginalised. But I'm calling for a time of change, and that all starts here.
At the event to celebrate Dove's new campaign, we were asked to write a pledge. Mine was, "To tell one person that they look beautiful each day." But, I'm amending that, "To tell myself that I look beautiful every day."
Confidence can be in a smile, a red lipstick, or a new dress . . . but there's nothing that rings truer than complete self-confidence and knowing that you are beautiful.
The message here isn't to shame anyone who wants to try treatments or products – hell, I've made my entire career from it – it's about feeling good about why you're doing it, and that it's a choice you have made, for yourself. Ultimately, it's time that we were all a bit more forgiving, a bit more loving, and a whole lot more gentle with ourselves.
WATCH: What is your daughter searching for?