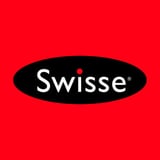 Real beauty shines from the inside, out. So we're partnering with Swisse, who are supporting your hair, skin and nail health, from the inside, with a range of beauty supplements, and skin health, from the outside, with natural skincare. It's all about maintaining healthy skin and natural beauty.
In sad news for every girl who's spent months perfecting her Summer routine, that cool change in the air is signalling yet another switch-up for your skincare regimen. Rather than launch from your Summer product rotation straight to your Winter lineup, we're committing to an in-between Autumn course. Think of the transitional season as a time to guide your product selection from one end of the scale to the other, so you don't shock your skin by suddenly hitting it with rich Winter creams when you've been enjoying cooling gel formulas all Summer long.
The goal is, as always, healthy, radiant skin that glows from the inside, out. However, where our Summer focus was on letting skin breathe and keeping formulations light, Autumn sees a shift towards more nourishing products that lock in moisture.
Read on to find out which beauty switches we're making this March.
Regular, Gentle Exfoliation
Exposing your freshly exfoliated skin to the sun is not a good time (as if our risk of sunburn in Australia wasn't high enough!) So now that the heat has drained out of Summer days, we'll be exfoliating more often to prep our skin for the juicy moisturisers in our Autumn beauty routines. Whether your preference is for a chemical or physical exfoliant, try a gentle product that can help to remove dead skin cell build up more often for beautifully soft, smooth skin. Regular exfoliation will help the rest of your skincare products sink in deeper to deliver better results.
Richer Moisturisers
Cooler weather and windy ways can dehydrate your skin quickly. While we reserve our heaviest moisturisers for the depths of Winter, it's still worth upgrading from a light, hot weather formulation to something more nourishing. It could be as simple as switching from a gel-based cleanser to a cream-based one, and investing in a quality serum to apply nightly for an extra hydration boost.
SPF including on hands
Don't let overcast days fool you — sun damage is something you need to combat year-round. Consider this an official reminder to wear SPF daily on your face, neck, hands. . . basically any part of your body not covered during the day. These areas will show the appearance of ageing (read: fine lines and wrinkles) before anywhere else on the body, due to UV exposure 365 days of the year.
Boosting Nutrition with Supplements
To really ensure a glow from the inside out, we'll be boosting our diet with vitamin and mineral supplements. Of course, a healthy diet should be your first priority, but where a variety of bright, colourful fruit and veggies characterise Summer, it can be harder to eat the rainbow in the cooler months. Supplements are an easy way to ensure your intake of important vitamins and minerals doesn't slip, even with the temptation of comfort foods on the horizon. . .
Image Source: iStock