Bastien Gonzalez Expensive Pedicure
The Surprising Skin Treatment That's Taking Dubai By Storm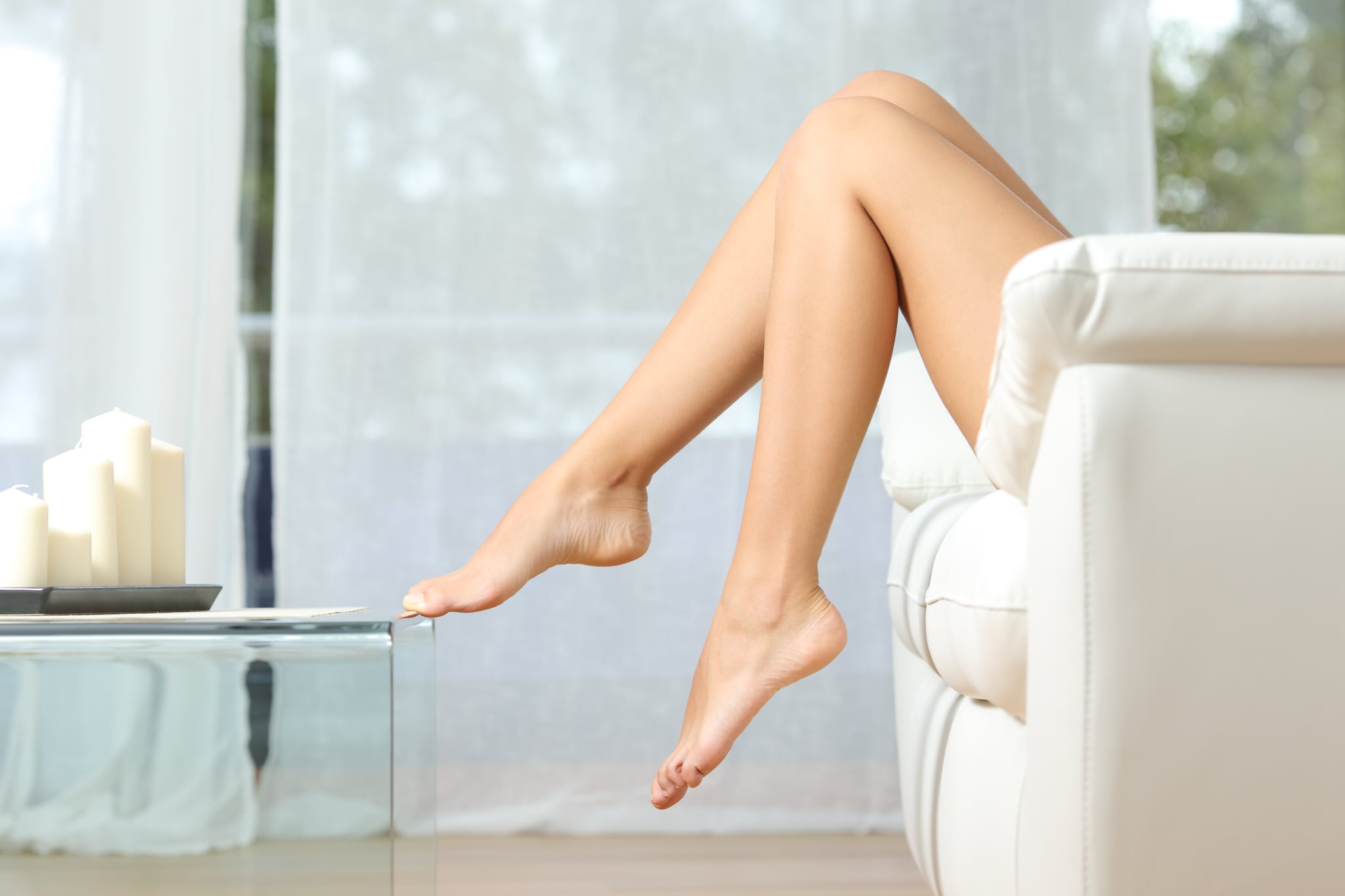 When I heard the man in Dubai who gives pedicures to royal families and sheiks — charging $1,500 for the pleasure — was coming to Australia, we absolutely had to meet him. "$1,500?! Does the foot come smothered in diamonds?" I wondered.
With that thought ringing in my head I went into the city to see Bastien Gonzalez, the ambassador for Scholl's new Velvet Smooth Wet & Dry Foot File ($59.99). Much to my relief I was met with a sweet gentleman with a French accent who didn't seem to mind at all that the restaurant we were meeting at wasn't yet open and we had to sit on a bench outside to chat. first thing's first, I had to ask about the pricetag. Bastien explained that $1,500 is his day rate, and a single pedicure at one of his salons actually costs around the $200 mark.
Still a hefty amount for a pedi, Bastien was keen for me to understand that his treatments are far more than just a fresh lick of polish. "It's what I like to call a true pedicure, with the pure definition of the luxury aspect – quality and service." He explained he had a client, an Arabic princess no less, that loved his treatments so much she would fly him anywhere in the world so he could treat her feet wherever she was. "For her, I became a magician, and so I was checking on her feet every month!"
So what makes a true pedicure different? We got Bastien to explain what distinguishes his treatments, and what you should expect from your own.
Think Of It Like a Foot Facial
OK, sounds totally weird, but the skin on your feet should be pampered just like the rest of your skin is. "What I do is a true 'pedi' 'cure'," explained Bastien. "It's a treatment for the feet, not just painting the nails."
High Heels Don't Have to Be the Enemy
"Food is bad for your teeth, you just brush and floss them afterwards," says Bastien. "The same goes for when you're wearing heels, I'm not against them, you just need to care for your feet properly after you wear them."
The Three-Step Treatment
To get the proper pedicure treatment Bastien explained you need to cure the nails, cure the skin and cure the foot's mobility. He and his team use diamond and pearl infused files to buff the nails and increase blood circulation under the nail bed. The skin is then moisturised up the knee. To finish, they then give a deep foot and leg massage. "It's like fluffing the pillows, you should do it every night to help plump up the fatty cushions on your feet," Bastien explained.
Give Your Nails a Break
"Nails are dead, but they need to be supple and strong, and this is a problem when people use too much varnish." Bastien says we should think about nail polish the same way we do makeup. "In between wearing makeup, you put cream, you moisturise your skin, you work on the elasticity . . . that's what I'm expecting you to do with your nails." He recommends taking off your polish and giving them some TLC every couple of days and using an oil every night to help nourish the nails and skin.
Massage Is Your Best Friend
The key to beautiful feet? Bastien says it's all about daily massage as it keeps the circulation flowing and gets oxygenated blood to your extremities. "Have a foot massage every night! I say to young girls, the day they get married they should put it in the contract: 'Darling, you have to give me a foot massage every night'! It should only about 20 seconds on each foot, and it's the best thing you can do."
After learning what goes into a full foot-care experience I had to admit I thought, if I gladly fork out $150-$200 for a pair of shoes or a facial, surely my feet deserve a proper pedicure service too? Bastien definitely thinks so, and so does the princess.