Beauty Ingredients to Soothe Sensitive Skin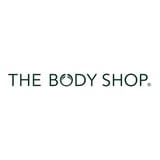 We've partnered with The Body Shop to encourage you to embrace your sensitive skin and find the beauty in an ethical range that does good and feels good.
Venturing out to try new products can be quite daunting, especially for anyone with sensitive skin. Finding the right products, that only contain natural ingredients, can be hard — but when you do find them, it's like finding a beauty treasure box.
We spoke to the beauty experts — Eleanor Pendleton, editor of Gritty Pretty, Chloe Brinklow, editor of Tomboy Beauty, and Bonnie Gillies, editor of OzBeautyExpert — on the natural ingredients that prove to be the saving grace for sensitive skin.