Beauty Poll: Hair Accessories On Ashley Madekwe, Rose Byrne
Who Had the Best Statement-Making Hair Accessory This Week?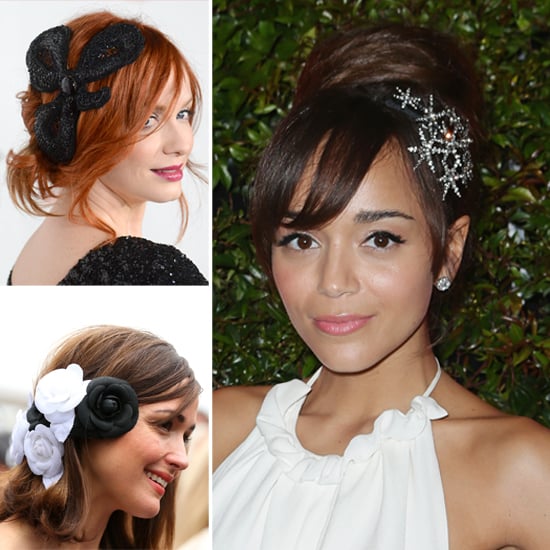 Summer is right around the corner, and it's always a fun time to break out your favourite statement-making hair accessory. A handful of celebrities are already jumping on the bandwagon. Christina Hendricks sported a sparkly black floral accent in her hair, while Ashley Madekwe wore a cluster of silver stars. And Rose Byrne amped up her hairstyle with a classy black-and-white hairpiece by Chanel. The possibilities are endless when it comes to decorating your strands, but who do you think wore the accessory best?