Beauty Poll on Kristen Stewart's Pompadour Hair
Pompadour 2.0: Who Had the Best Bouffant?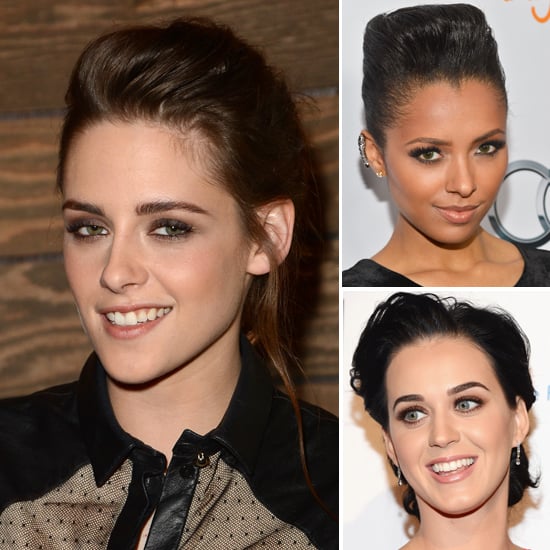 Is menswear making its way to hair? Whether that's the case or not, these ladies were making a serious case for the updated pompadour style. At an LA screening of On the Road, Kristen Stewart left her swept-up version casually undone. Kat Graham worked her French twist into a flat top with some serious volume, and Katy Perry went for high and piecey with her pompadour. Volume is a great way to rid yourself of the Summer hair slump, but whose take on this style did you like best?