Beauty Poll: Is it OK for Celebrity Children to Wear Makeup?
Makeup and Hair Dye on Children: Is it Appropriate?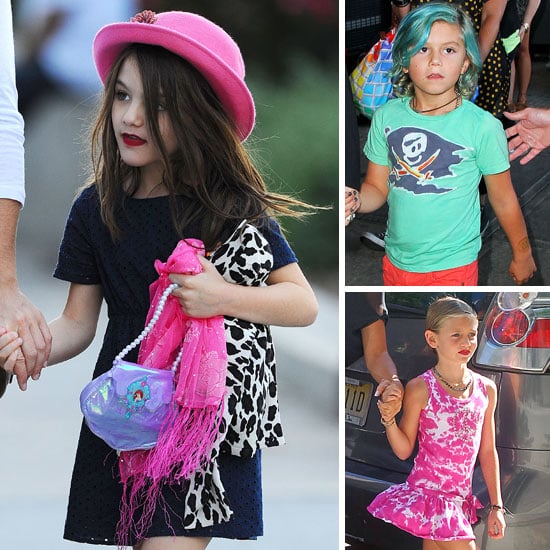 Suri Cruise aka the cutest kid alive, has been wearing nail polish since what seems like birth, and she's also partial to a red lip. The ultimate girlie-girl, she always seems to look her best when out with mum Katie Holmes. In fact, the two often look like twins! Gwen Stefani was seen at JFK airport this week with her 6-year-old son Kingston, who was sporting blue hair; and then there was a red-lipped Heidi Klum with her two daughters Leni and Lou in New York yesterday, who were both pictured wearing the lipstick. So what do you think? Is it OK to let children wear makeup and colour their hair?