Beauty Products That Will Help Sensitive Skin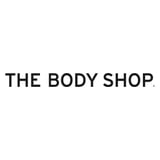 We've partnered with The Body Shop to encourage you to embrace your sensitive skin and find the beauty in an ethical range that does good and feels good.
Trying new products can be rather daunting, especially for anyone with sensitive skin. With so many beauty choices available, it's quite easy to be hypnotised by beautiful packaging but it's more important to be cautious with what you put on your skin to avoid twinning with a beetroot.
When looking for beauty products, it's often rare to come across a range that not only does wonders for your skin and body, but that also uses ethically-sourced ingredients. Enter The Body Shop. The ethical beauty brand has thoughtfully introduced the new Almond Milk and Honey Body Care range — catering to sensitive and dry skin, whilst supporting small-scale farmers and expert local artisans from around the globe. As part of their Community Trade Programme, The Body Shop enriches their new body care range with almond oil from the Alicante region of Spain, and honey from the UNESCO Sheka rainforest in Ethiopia.
With a blend of carefully formulated ingredients that cares for your sensitive skin, you can say hello to a range that actually does good and makes you feel good. Scroll down to see the products we are loving from the new Almond Milk and Honey Body Care range from The Body Shop.