Beauty Products to Use in Winter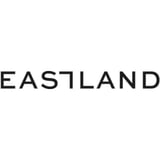 Need to bolster your beauty supplies, like, now? Melbournians and out-of-state visitors can shop all the latest skincare and cosmetics at Eastland, open late Thursdays and Fridays for your shopping pleasure.
The shift to Winter weather has already started wreaking havoc on our hair and complexions, and June hasn't even begun yet. We're not quite ready to say goodbye to clear, dewy Summer skin — and by making a few changes to our beauty routine, we don't have to. Think of it like your wardrobe: as the weather cools, you send the sundresses and spaghetti strap tops to the back of your closet and bring your favourite coats and cool boots out of hibernation, right? Your beauty cabinet deserves the same treatment. Set aside some time this weekend to commit to a beauty shelf clean-out.
If you're looking for recommendations, we've rounded up the best beauty switches that will help you tackle Winter with skin and hair so shiny your Summer self will be jealous.