Bee Venom & Blur Creams Biggest Beauty Trends in 2014
Bee Venom, Eyebrow Extensions & Jellyfish DNA — 2014's Biggest Beauty Trends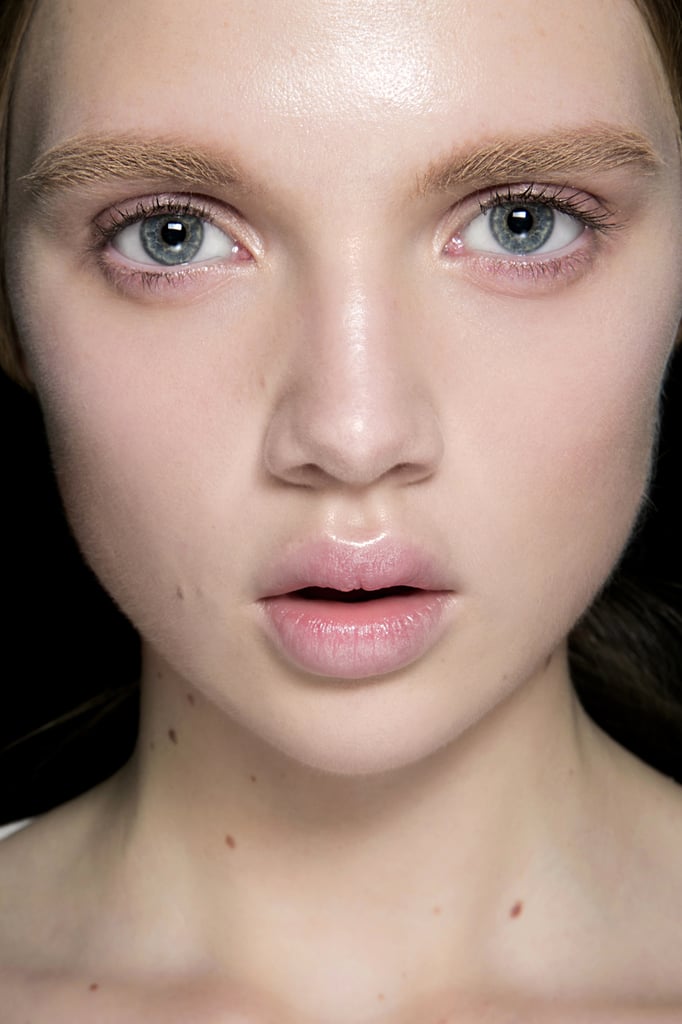 Oh, and let's not forget snail mucus. Last year was all about multipurpose alphabet creams, targeted face oils and nail art, but 2014 is skincare's year. If you're anything like us, you'll go into Priceline for some deodorant and come out with everything from new lipstick to vitamins, dry shampoo, nail polish and that salt spray your best friend told you changed her life. This year, we guarantee you'll be walking out with derma-cosmeceuticals, blur creams and hair tools that will change your style without having to have the chop. Curious?


There's really no telling how satisfied a beauty buyer must feel when you wander the aisles with a basket full of products. But not just any products, the stuff they've handpicked for you. The stuff they know Australian women will gobble up like Vegemite on toast — especially when someone hasn't skimped on the butter.
Anna Hull is Priceline's buying manager in the beauty division, and three of four times a year, she travels to Europe or New York on trend trips to target the market's latest and greatest products and bring them home to fill Priceline's shelves.
"It starts with the runway and then travels down. There's certain nuances that we know will work for the Australian woman. She's so diverse these days as well – multicultural. Just because it's been on the runway doesn't mean it'll translate for us," Anna admits.
We're all feeling alphabet cream lag now, as BB, CC, DD offerings hit saturation point late last year so naturally, we want to know what's next. What will we be telling our friends to run out and buy in 2014?

Skincare
"The next 12 months is really going to be about skincare," says Tania Yates-Hammond, Priceline's skincare senior buyer. "[And] the buzz word this year is bee venom, in the second half of last year it exploded in the UK."
Priceline will launch Kate Middleton's bee venom skincare brand of choice, Manuka Doctor. "The treatment mask is about $50-$60, but the base skincare range is at a reasonable price point. That's really important to us – that it's comparable," she says.
While you get your head around bee venom, prepare yourself for snail mucus and, get this, jellyfish DNA. That might sound a little far-fetched, but there is a jellyfish that never ages. To translate its life cycle to that of a human, it goes from birth to about 20 years old and then resets itself and starts again.
"It never gets past a certain age and what they've done is capture that DNA," says Tania. "We have DNA Reset on shelf now, and we'll have another one in May. The proposition is so exciting – this is the type of thing that becomes a mega trend. In 12 months' time, you'll see it in all mass brands."
The other new emerging category is derma-cosmeceuticals. Priceline has expanded into La Roche-Posay and Bioderma – and both women agree they'd bathe in Bioderma Crealine H2O Cleanser & Make Up Remover if they could. "Europe really is so much more advanced than the rest of the world," says Tania. "We know that a mega trend overseas takes a few years to come big here, and highly-engaged skincare users look to us to bring them the latest and greatest in derma-cosmeceuticals – they look to us rather than buying online."
Derma-cosmeceutical products target all your skincare needs and then some. They will address everything from rosacea and redness, to sensitive skin, but interestingly, while over 60 percent of Priceline's customers think they have sensitive skin, it's really more like 30-35 percent that actually do. "People are looking for pure and gentle now," says Tania. "[And] I don't think there's anyone else in the derma-cosmeceutical space in the Australian retail market yet."
Staying on skin, those of you who love using a face brush to cleanse can expect big things in this category. Flowing on from the success of the Clarisonic, the facial wand will be 2014's hero skincare tool. Just like the salon treatment Omnilux Light Therapy, we'll be able to get similar results at home using a handheld, anti-ageing LED light. Priceline hopes to have one on shelves by Mother's Day.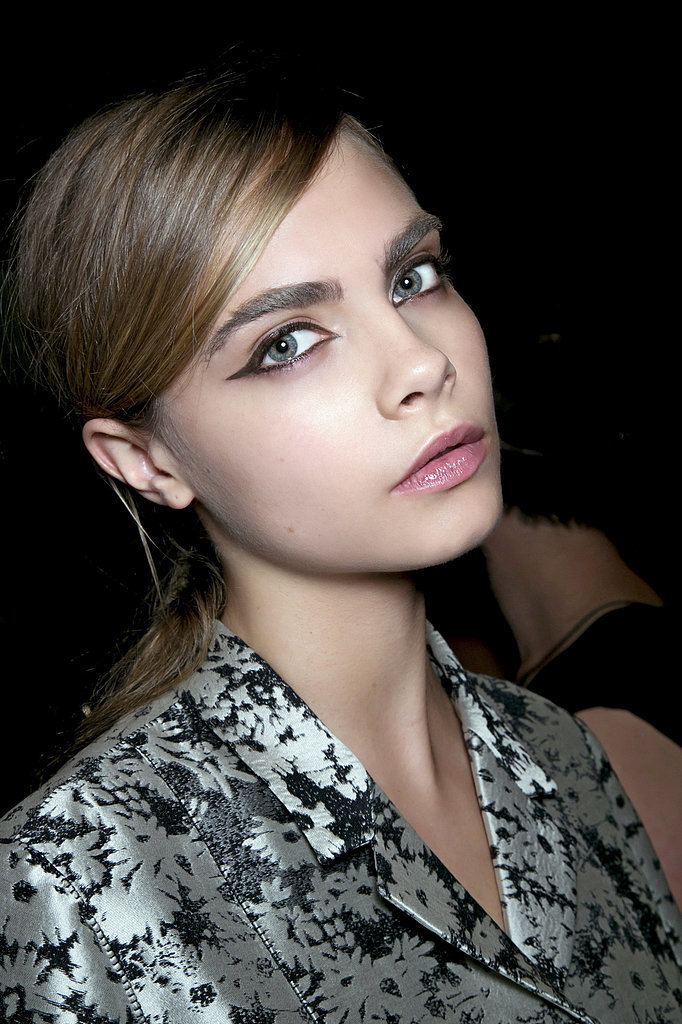 Hair-Changing Accessories and Extensions
Even though you might not wear them, right now it's all about the lashes. They sell over a million a year at Priceline, so for them, it's all about creating lash destinations in stores. "We've actually just come back from overseas and the next evolution of lash extensions is hair-changing accessories — think the hair donut, but also [faux bob] creators. . . there's a lot of innovation coming through in hair accessories," says Anna.
While the beauty buying team says brow extensions are on the horizon, it'll be interesting to see whether that kind of hair accessory will actually take off in Australia. But, you never know. If you could buy Cara Delevingne's brows, would you?
The other big trend to look out for this year is the blow-dry. Overseas, Anna and Tania saw a huge proliferation of blow-dry bars – both in cities and inside departments stores – but also a range of haircare lines targeted at maintaining your blow-dry. They say there'll so be an entire regime.

Blur
And then there's blur. And more blur. We saw a soft launch into Australia with Nano Blur last year, but we're all still wondering what blurring creams can do, replace or improve. "What a blur cream is doing is engaging customers with a product they don't currently have. The whole premise of a blur product is to deliver the same results as a primer, but with a blur, you don't necessarily need to put makeup on top. You can do the nude face and just use a bronzer on top," says Anna.
"Australian woman love shortcuts. Klorane is the best-selling dry shampoo product in the world and 40 percent of the volume of those sales comes from Australia. So if you think about that statistic, you can see how much Australian women like an easy lifestyle. That's why BB cream exploded and that's why blur will appeal to her."