Bee Venom Moisturiser Review
Product Review: Skin Physics Bee Venom Anti-Ageing Moisturiser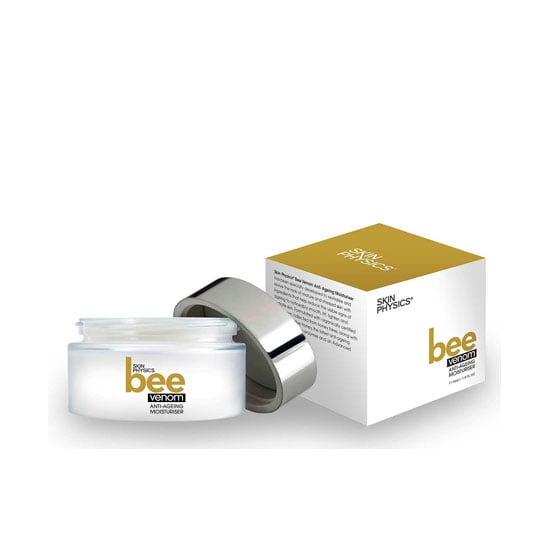 You might remember the likes of Lady Gaga pledging her love for Rodial's Dragon's Blood moisturiser (made from the sap of the Dragon Blood Tree, not actual dragons, Daenerys), but now there's bee venom in a jar to help stop the ageing process. Skin Physics Been Venom Anti-Ageing Moisturiser ($79) is made up of Super Manuka honey and organically certified bee venom from honey bees. Bee venom has long been used for its antiseptic and healing properties, but as it turns out, it also helps stimulate collagen production.
It gives skin a more tightened and plump look, and if you think about the effects of an actual bee sting — it makes complete sense. Rather than causing pain, though, this facial moisturiser administers tiny amounts of purified bee venom which tricks the skin into thinking it's been affected by the melittin — the toxin in a bee's sting.
So what did we think? It didn't tingle at all and there wasn't any pain so no need to worry about that. However, if you are allergic to bee stings do not use this moisturiser. It could cause a reaction! The consistency is thick so it feels super luxe and hydrating. The brand's Advanced Moisturiser Complex is four times more hydrating than hyaluronic acid — and you know how much we love that.