Before and After Pictures of Professional Teeth Whitening
Professional Teeth Whitening — See Before and After Pictures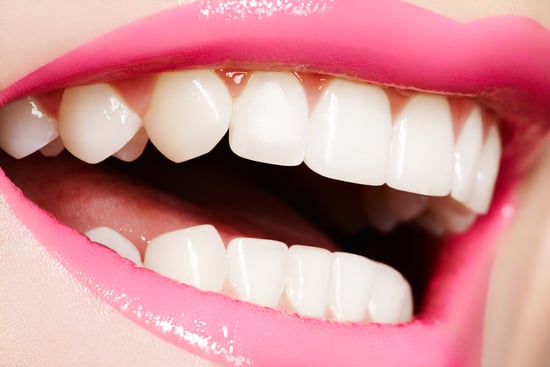 I fell in love with Lara Bingle's teeth a few years ago, and I've been considering having my own less-than-pearly-whites professionally whitened for quite some time. So when the opportunity to have the Philips Zoom! Teeth Whitening treatment came up, it was kind of like my birthday and Christmas combined. If you're considering having the procedure done and want to read about my experience and see my charming before and after pictures, click through.
Where
I went to the very cool, calm and collected Dr. Mark Levi at The Smile Shop on Oxford Street in Sydney. He has been a guest judge for Miss Universe Australia, so I knew I'd be walking away with a pageant approved smile. He performed the Zoom! White Speed teeth whitening system which is available exclusively at dental practices across the country.
Pain
I was a little nervous on the day because a friend told me she was in extreme pain when she had her teeth whitened a few years ago, but, as they say — no pain, no gain. I needn't have worried, because with the Zoom! system, Dr. Levi said 95 percent of patients don't feel a thing. I had one sharp jolt of pain in the beginning which startled me a little bit, but it didn't happen again. I was even given a hand operated alarm in the beginning, but not once did I consider using it. I don't have sensitive teeth and I've never had a toothache, filling or even seen a dentist's drill; so with nothing to compare it to, my pain threshold is probably very low. That, and I'm a major wuss.
Procedure
Dr. Levi started off by taking photos of my teeth for the "before" picture, and put me at C2 on the yellow scale. He then took moulds of my teeth to create plastic trays for me to take home and use for maintenance applications.
After inserting a guard to expose my teeth (uncomfortable at first but I got used to it pretty quickly), he then painted the hydrogen-peroxide whitening gel on my teeth and put Zoom 4's patented blue light directly in front of them. I had to sit very still for 15 minutes, then he came back and applied more gel. This process was repeated four times, bringing my time under the light up to one hour. To be honest, the hardest part of the whole process was sitting still.
Here's my before and after pictures (because really, that's all we ever want to see!).
Dr. Levi kindly sent me away with the plastic trays and three syringes of Maintenance Gel which could last me up to two years (each syringe is approximately three applications). He said to use the gel before big events or if I feel like I want my teeth whiter, but I got to B1 which is the whitest on their scale. To say I'm happy with the result would be an understatement!
For more information or to book an appointment with Dr. Levi, call 02 9283 1900.